Location and general information
Categories

Access to Sport -

Children with disabilities -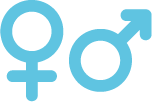 Gender Equality -

Healthy lifestyle -

Infrastructure and equipment -

Personal development
The project is based in Sodo, a rapidly expanding city in the region of Wolaita, Ethiopia. The pace of development is generating many social problems as an increasing number of people, including many minors, migrate to the city in the hope of improving their lives and escaping the deep poverty of the countryside.
Many people moving to the city are forced to resort to marginal employment and live on the streets. Young people and children soon become targets of the criminal underworld. The situation can also be catastrophic for those who remain in rural areas as they face deprivation and poverty, often struggling to survive. There are an estimated 3,000 street children in Sodo. Many families do not have the economic capacity to meet basic needs or send their children to school.
Combat slavery, crime and child prostitution
Improve school attendance rates
Enhance the physical, psychological and social conditions of the beneficiaries
Improve interpersonal, relationship and soft skills
Effectively treat rickets
Improve socialisation and teach tolerance and respect through sport
Promote inclusion and equal opportunities for girls and boys as well as between the children on campus and those living externally
Busajo Campus is a social and educational project for street children living in the city of Sodo and the surrounding rural areas. It supports rehabilitation, crime prevention and family reintegration. The project beneficiaries regain their dignity and build hopes for the future.
Thousands of children live in extreme poverty – many more than we can accommodate on our campus. For this reason, the project focuses on support for health, education and sport, for those on campus and in the vicinity.
A new off-road vehicle is required to reach remote villages.