Location and general information
Categories

Access to Sport -

Employability -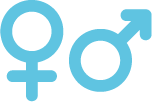 Gender Equality -

Infrastructure and equipment -

Personal development
AFDP Global and UEFA started the Zaatari Kick for Hope project in 2012 to help Syrian refugees displaced by the conflict in Syria, particularly children in the refugee camp of Zaatari, by providing football activities, training courses, infrastructure support and life skills programmes. The UEFA Foundation for Children continued to provide financial and infrastructure support from 2015 and extended the support to Azraq camp. The Zaatari and Azraq projects were combined in 2021.
Engaging Syrian children and teenagers
Provide football and other sports activities in an appropriate, safe and supervised environment, allowing children to enjoy their childhood. In addition to playing and spending time together, the youngsters will learn football skills and the fundamental values of sport, such as respect, fair play, team spirit and solidarity. They will also be educated on specific social issues.
Training Syrian football coaches and referees
Provide training for Syrian refugees on how to run football coaching sessions, equipping them with the skills to manage a league and run football clubs, with specific classes on refereeing.
Integrating a life skills curriculum
Teach coaches how to apply the values of sport to facilitate children's personal development and raise their awareness of certain social issues, paying particular attention to conflict resolution, early marriage, birth control and the importance of schooling, health, hygiene and well-being.
Maintaining established football clubs and league
Support administrators and coaches, ensuring that they have the ability to maintain the football clubs and league set up by the project in previous years.
AFDP Global provides weekly sporting activities for displaced Syrian boys and girls, ensuring a fun and safe environment for training and competitive activities, including football, judo, Zumba, and table tennis. The project continues to support the Syrian coaching and management team established at the Zaatari and Azraq refugee camps. Sport is used to raise awareness of social issues and impart the life skills necessary in that context. Continuous training for skills development is also provided. The youngsters are supervised by appropriate role models.