Location and general information
Categories

Access to Sport -

Children with disabilities -

Employability -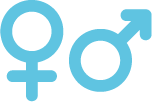 Gender Equality -

Healthy lifestyle -

Infrastructure and equipment -

Personal development
In parts of Tshwane (Pretoria) and Johannesburg, children live in poor socio-economic conditions with inadequate educational opportunities due to a lack of teachers, resources and classroom space. With no access to online learning, these children missed out on nearly two years of schooling during the COVID-19 pandemic. Physical education is practically absent from the school system. Sports facilities are non-existent or run-down and there are few physical education teachers and coaches.
Girls find it difficult to stand up for their rights and myths about health and reproduction hold them back from reaching their full potential. The unemployment rate is very high. Many young people lack the self-confidence and skills to find employment, and positive role models are scarce.
Empower unemployed young people by educating them in personal development and leadership, basic employability skills, and fitness and sports
Promote physical and mental activity by introducing children to various sports and brain-fitness activities
Increase positive behaviour and reduce violence, physical abuse, crime and substance abuse
Instil positive values and good citizenship through Olympism and Olympic education
Motivate people with disabilities to be active
Support educational skills such as reading and writing
Empower girls by educating them about hygiene and reproductive health, leadership and basic financial management
Promote entrepreneurship through vegetable gardens that will teach children responsibility, financial management and leadership
The goal of the project is to utilise sport to empower children to make positive changes to their lives. The project involves training young people to run sports and life skills sessions for children. At these sessions, the children will play football, cricket, touch rugby, netball and hockey and learn about positivity, resilience, hygiene, puberty and menstruation, avoiding pregnancy, healthy relationships, bullying and peer pressure, gender-based violence and financial management.