Location and general information
Categories

Access to Sport -

Conflict victims -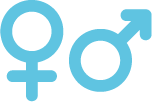 Gender Equality -

Personal development
Recently, Ireland has been under international scrutiny for falling short of its human rights commitments to tackle racial discrimination. Sport Against Racism Ireland (SARI) programmes give children from diverse ethnic minority and indigenous Irish backgrounds the opportunity to take part in physical activity, meet people from different cultures and learn about human rights and racism.
SARI coaches – both male and female and from diverse ethnic backgrounds – will visit primary schools across Ireland to deliver anti-discrimination workshops to pupils. The workshops, lasting 60–75 minutes, gather children on the sports field or in the playground to play football, boost their health and fitness and develop ball skills, while considering and challenging all forms of discrimination, including racism, sexism and homophobia. The idea is for the children to take what they have learnt on the pitch, such as teamwork, respect, commitment and cooperation, and apply it off the pitch.
Increase mutual understanding between children and young people from diverse ethnic backgrounds.
Help combat racism and xenophobia.
Promote the integration of immigrants into Irish schools and society.
Promote the involvement of immigrants in sport, volunteering and cultural activities.
Promote gender equality in sport and society.
Educate children about Human Rights.
Role playing games for the children to understand and experience how it feels to be discriminated against.
Fair play football designed so that the players take responsibility for their own actions: there are no referees and the players are encouraged to resolve disagreements amongst themselves through dialogue.
An in-class questionnaire for the children about what they have learnt and their attitudes towards all forms of discrimination.
SARI aims to deliver the workshop to over 10,000 children across the 26 counties of the Republic of Ireland.