Location and general information
Categories

Access to Sport -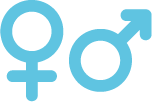 Gender Equality -

Healthy lifestyle -

Personal development
Recent reports have shown that there are significant inequalities in access to a decent education in Czechia. These inequalities only grew during the COVID-19 pandemic as the result of extended school closures and a lack of support and access to online technologies at home, e.g. parental illiteracy, lack of access to computers and a reliable internet connection. The region of Czechia where a child is born plays a major role in their future success. In regions with a high poverty rate, children are less likely to receive a good education and enrol on after-school programmes. They often have to deal with youth and parental violence, petty crime, addiction, poor health, mental stress, discrimination and financial pressure. Our project targets children in these regions with an approach that combines the health benefits of football with educational added value.
Increase free, meaningful, healthy access to sports activities and facilities for children who can't afford it
Increase social cohesion among young people who face social isolation
Improve the sense of achievement and success among children who are discriminated against and who are accustomed to experiencing failure
Address deficiencies in the quality of education of children living in disadvantaged regions of Czechia
Provide vulnerable children with a meaningful after-school programme focused on their development
This project introduces the League of Fair-Play Football (LFF) to various regions of Czechia. The league offers a platform for positive socialisation through a year of activities for children who lack access to quality education and sports activities. LFF uses football to attract, motivate, empower and develop young people who are exposed to social failure due to their economic status, family situation, social environment or ethnic background. LFF provides children with an opportunity for constructive emancipation in an inclusive, safe, mentored environment, free of any charge.