Location and general information
Categories

Access to Sport -

Children with disabilities -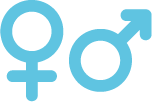 Gender Equality -

Healthy lifestyle -

Personal development
The benefits of participating in sport for children are universal. In many countries, disabled children have limited access to sport even though it is their basic human right. Providing children with the opportunity to participate in a range of physical activities improves their well-being, enables them to socialise with their peers, develops social skills and enhances mental and physical health. It is important to reduce the inequalities that disabled children face as much as possible.
- Offer equal access to sport
- Increase skill levels
- Disseminate the concept of junior amputee football
- Provide cultural exchanges for children, parents and coaches
- Develop new junior projects in the participating countries
- Increase participation in physical activities
- Increase the number of girls involved in sport
Junior Camp is a training camp for children, aged 5–16, with unilateral amputations or limb defects. Participants from all over Europe and further afield attend Junior Camp and are afforded the opportunity to play football, speak the universal language of sport and develop new skills. It is also a chance for coaches to exchange knowledge and consider developing subsequent programmes. In addition, the camp gives parents the opportunity to strengthen their bonds with their children.