Location and general information
Categories

Access to Sport -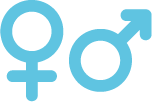 Gender Equality -

Personal development -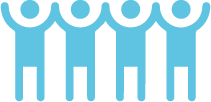 Strengthening partnerships
Hapoel Jerusalem projects take place in the Greater Jerusalem area. Jerusalem is a highly sensitive, complex arena in terms of the political, ethnic, religious and geographical contexts. It is an almost impossible mosaic of communities and faiths, attracting people from all over the world. Jerusalem suffers from severe violence, animosity and friction with hardly any positive contact between the various communities. Jerusalem is the poorest city in Israel and as a result, Hapoel Jerusalem places a great deal of emphasis on including all children from all backgrounds and on creating equal opportunities for all.
- Bringing together children from different religions, nationalities and backgrounds, in order to break down barriers and remove stigmas
- Using football to promote values such as tolerance, anti-violence and anti-racism
- Giving children from underprivileged backgrounds a better education and high-quality sports activities
- Promoting women's football in Jerusalem
- Enrol 550 Jewish and Arabic boys and girls in after-school learning centres
- 24 mixed and cross-cultural activities throughout the year for Neighbourhood League participants
- Include at least 10% of participants' parents in activities
- At least 300 children complete 16 hours of conflict resolution workshops and tournaments
- The participants' families, schools and communities will also be involved in this unique enterprise for social change, with the aim of humanising the other communities and learning that, just like them, people on the other side of the social divide are seeking peaceful lives for themselves and their families.