Location and general information
Context
The number of Syrian refugees in Jordan is estimated to be about 1.4 million: 20% live in five camps, 80% in urban areas in northern provinces and around Amman. Two-thirds of all registered refugees in Jordan are children or teenagers.
Lebanon has the highest refugee-to-host population ratio in the world: over 1.1 million registered refugees for 6.2 million inhabitants. One-third of the total refugee population is 5–18 years old, making this largely a regional crisis affecting underage youngsters.
Challenges are numerous and complex both for refugees and for host communities.
Young refugees live in situations of high uncertainty and often suffer from past trauma.
Many refugee and displaced children have no access to school or even non-formal education programmes, due to their critical living situation, and they often lack the necessary skills to enter or remain in educational programmes. Those who do attend school often suffer from low motivation due to a lack of future prospects and psycho-social support from role models.
Despite the effort of governments to provide formal and non-formal learning opportunities, access to both remains scarce for young refugees, and especially for girls and young women.
streetfootballworld addresses these challenges using the innovative non-formal education methodology football3. Named after its 'three halves' – a pre-match discussion, football game, and post-match discussion – football3 incorporates key life lessons, such as dialogue, fair play and gender equality, into every match. As football3 is played without referees, players must learn how to resolve conflicts by means of dialogue and compromise.
The streetfootballworld methodology harnesses the universal potential of sport by ensuring dialogue, fair play and gender equality both on and off the pitch. football3 brings together young refugees with youngsters from Lebanese and Jordanian host communities and allows barriers such as language, religion and culture to be surmounted. Young refugees outside and on the margins of formal education structures acquire the skills (e.g. strengthened resilience, conflict-management skills) and life skills (leadership and communication skills, self-confidence, increased willingness to include others and respect for women and girls, a sense of responsibility and accountability) to cope with critical challenges, lead self-determined lives, integrate more easily into the host society, be physically and emotionally healthy, and create positive change in their communities. As a result, these youngsters are more likely to stay and enrol in school, or pursue formal and higher education.
Project content
In Jordan and Lebanon streetfootballworld and its project partners have successfully implemented a variety of targeted football programmes for refugees at local level with support from the German government and the UEFA Foundation for Children. Having created synergies with local grassroot structures, the next step is to extend good practice from the pilot projects to regional level to support and empower vulnerable children and teenagers whose lives are affected by war and the refugee crisis.
Now we intend to increase reach and impact by taking the proven approach to new underserved areas affected by the refugee crisis and in dire need of innovative programmes for children. Local grassroots sports organisations will be equipped with the necessary skills, social networks and safe spaces to work at regional level with improved organisational capacity to foster social cohesion in a fragmented society. The capacity-building elements sustainably increase access to sport, promoting dialogue, peaceful coexistence, and friendship between young refugees and host communities.
To ensure a sustainable impact, the project comprises the following five activities:
Capacity development: train volunteer youth leaders and coaches 18–22 years old to become role models in their community.
Trauma-relief training for multipliers: to improve the lives of youngsters in Jordan and Lebanon, local experts will be trained specifically in trauma relief.
Inclusive football3 sessions and festivals: with regular training sessions using football3 methodology tailored to each target group, boys and girls will develop life skills that include health, hygiene, personal development and awareness of their rights. During festivals, children, teenagers and their families are brought together, to involve the entire community and increase the reach of the project's messages and engage more participants, in particular girls.
Regional dissemination of lessons learnt and best practices: bring together NGOs in other countries that are also using football to help children and teenagers with the intention of creating a community of practice to improve support and knowledge transfer.
Objectives
Improving the lives of Syrian, Jordanian and Lebanese children living in the project communities and taking part in the inclusive football3 and life-skill training programme
Amplified personal development and self-realisation for programme participants
Increased dialogue, social cohesion and peaceful coexistence between refugees and host communities
Civil society structures (institutionalised inclusive sports activities) have been set up so that multipliers can offer weekly football and life-skill training for marginalised children. Multipliers are able to identify trauma, know how to cope with traumatised children and are able to instruct others. They act as role models and are able to inspire others.
All local partner organisations are empowered to consolidate and increase their capacities in the respective regions by increased sharing of knowledge of peace building and international understanding among local players and strengthened networks involving local project partners, governments, football associations and civil society.
Expected results
39 local multiplier courses held – multi-day workshops in Lebanon and Jordan
790 local multipliers trained – volunteer youth leaders and coaches aged between 18 and 22
9,300 regular inclusive football3 and life-skill sessions and 20 football3 festivals held
21,000 children took part in the weekly football3 training ( 60% refugees and 40% host community; 60% boys and 40% girls; ages 6–17) as well as another 6,400 children in festivals
Three regional seminars, 30 regional football3 experts trained.
 Affiliated partners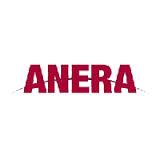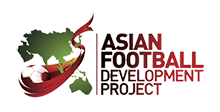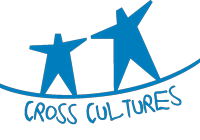 Partner