Location and general information
Categories

Access to Sport -

Children with disabilities -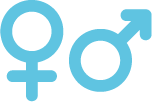 Gender Equality -

Personal development
Violence, extreme poverty and food insecurity are everyday problems for many Afghans. The country's critical situation, exacerbated by the current COVID-19 pandemic, hits the most vulnerable groups, such as children, the hardest. The children who work on the streets have the starkest future prospects, due to their lack of access to education among other factors.
This project aims to improve the health, quality of life and access to education of children working on the streets in Afghanistan. Action for Development (AfD) has developed teacher training modules on literacy, numeracy, social behaviour, and advocating for children's rights in Afghanistan. The focus is on empowering children with education, making the government aware of their special needs, providing meals and football lessons for their social development, and helping them to lift themselves out of extreme poverty.
Provide children working on the streets with access to a quality, tailor-made education programme, with the aim of improving their overall wellbeing in the short term, and reducing poverty and child labour in the long term.
Give 200 street-working children aged 5–13 access to education and food by the end of 2021.
Strengthen gender equality.
Further develop special training methodologies.
Adapt to the challenges posed by COVID-19.
Establish a vocational training programme for 20 students aged 14–15.
Continuing to organise awareness sessions and promote education and sport for girls.
Continuing to provide one healthy meal per day to the children.
Increasing the number of football lessons to accommodate more children.
Improving the current teaching methodology and bringing the curriculum in line with the formal school curriculum.
Continuing to train the teachers to deliver student-centred lessons and learning through fun.
Training the teachers in special education provision and providing them with material for tailor-made classes for street-working children.
Providing English language training to teachers and children.
Prevent the spread of COVID-19 by reducing the number of students per classroom; providing hand sanitisers, face masks and thermometers; and designing a distance learning strategy in case of a new lockdown.
Recruiting new teachers.
Designing a vocational training programme for older students and working with local partners to design modules on in-demand skills (mechanics, carpentry, gem cutting, etc.).
Increasing synergies with local government schools to learn from their expertise, support AfD's teachers and help integrate the children into the formal education system.
Identifying and setting up new centres close to the areas where children work.
Introducing regular health checks and proper growth monitoring and vaccinations in collaboration with AfD's Comprehensive Health Centre.
Equipping classrooms with technology (iPads/PCs and projectors).
200 children receive quality education, daily meals, health checks and play football.
20 older students get access to vocational training.
Gender parity increases in classes and football training, most staff members are women and awareness of female education increases.
Teacher training is enhanced.
The curriculum is further aligned with the governmental one.
The project is resilient to COVID-19 challenges.