Location and general information
Categories

Access to Sport -

Employability -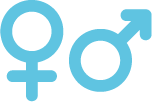 Gender Equality -

Personal development
Pakistan is at the bottom of international rankings on quality, equity and access to education. Children and young people living in urban slums are among the most vulnerable, with COVID-19 aggravating the situation, especially for girls.
According to the national 2021 Annual Status of Education Report, as schools reopened after COVID-19 closures, dropout by girls increased by 5% in primary schools and 10% in secondary schools. Additionally, the participation of girls in employability training in technical and vocational institutes fell by 25% in comparison to 2019.
Of the 12 million home-based workers in Pakistan, 80% are estimated to be women – the majority of whom faced pay cuts and layoffs due to a slowdown in economic activity. This illustrates the need for tailored programmes that focus on education and employability skills for girls to help them secure better jobs and retain them in the wake of such crises.
Education, empowerment and employability are the core objectives of the Goal project, which aims to equip girls with the knowledge and skills they need to build better futures for themselves and their communities.
The project includes:
a girls' education and empowerment module focusing on self-awareness, health and hygiene, girls' rights, and financial literacy;
football, basketball and volleyball sessions carefully designed in line with a sport for development (SFD) approach to teach social, physical, cognitive and emotional life skills alongside athletic skills.
The two-year project focuses on empowering 18,000 girls aged 11–16 in 70 public schools in Karachi and Islamabad to exercise agency over their bodies and lives. It aims to achieve this by creating greater access to sport and play opportunities and by teaching financial literacy, employability, leadership and essential life skills.
Training of volunteer coaches and physical education teachers in the Goal curriculum, football for development, gender equality, inclusion and child protection.
Regular sport and play-based sessions in schools conducted by trained coaches and teachers.
Sports tournaments, training camps, and thematic 'play days' to create awareness and dialogue in the community.
Junior leader clubs: select young people are helped to create school clubs and take the initiative to improve their school environment, assist coaches and encourage peer-to-peer learning.
Provision of equipment and rehabilitation of play spaces to facilitate safe and inclusive sessions in schools.
Improved life skills (confidence, communication, leadership, decision-making, etc.) in 70% of girls.
Improved knowledge of budgeting, saving and other financial concepts in 70% of girls.
Ability to identify career goals and a better understanding of the trajectory towards strengthening their employability skills in 50% of girls.
Improved ability to take decisions related to agency over their bodies and lives in 40% of girls.