Location and general information
Categories

Access to Sport -

Children with disabilities -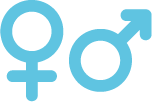 Gender Equality -

Personal development
As Cambodia continues to recover from the impact of the Khmer Rouge's destructive regime, corruption and inequality remain prevalent. 44% of children in Cambodia live in multidimensional poverty, experiencing barriers to childhood development such as malnutrition and poor sanitation. As a result, access to education and organised sports in disadvantaged communities is limited. This is especially the case for vulnerable groups such as girls and disabled children, who experience pervasive discrimination that often prohibits them from accessing their right to attend school and practice sports in safe environments. ISF Cambodia believes every child has the right to education, healthcare and play.
To challenge discrimination and promote the inclusion of minorities in sport, ISF Cambodia will partner with 15 schools and NGOs to provide football-for-good lessons to 300 children, including deaf and HIV-positive players. ISF's experienced coaches will deliver ISF's social outreach curriculum by using football-based activities to educate young players on gender equality, disability rights, and children's rights. The project will culminate in a football festival that celebrates diversity and inclusion in sport.
Increase youth access to sport across all genders and abilities.
Improve attitudes towards equal societies and inclusion in sport.
Provide a safe space for young people to explore social issues such as children's rights, gender equality, disability and inclusion.
Empower girls and people with disabilities and HIV.
Training ISF's experienced coaches in ISF's adapted social outreach curriculum, covering gender equality, disability rights, and children's rights.
Delivering three sessions to 15 groups of 20 players – one group from each of the nine schools and six NGOs ISF will partner with.
Assessing changes in knowledge and attitude using comprehensive monitoring and evaluation tools.
Hosting a fun and celebratory football festival for all 300 players.
15 coaches will increase their capacity to deliver football-for-good sessions to players with a range of abilities.
300 players will have greater access to organised sport activities.
300 players will have a better understanding of minority rights and improved attitudes towards the inclusion of minorities in society and in sport.