Young refugees meet EURO winner Papadopoulos for UEFA Foundation online chat 
A groupe of young refugees from across the world joined Greece's UEFA EURO 2004 champion and former refugee Dimitris Papadopoulos to talk about football and lot more besides - thanks to UEFA Foundation for Children initiative to mark Saturday's World Refugee Day.

The refugees, aged between 12 and 17, represented five partner bodies receiving funding from the UEFA foundation for refugee-related projects. The 26 youngsters joined together for an online video chat, organised by the UEFA Foundation, with Dimitris Papadopoulos – a former refugee and a member of the Greece squad that triumphed at UEFA EURO 2004 in Portugal.
The conversation commemorated this year's World Refugee Day on Saturday, in which events throughout the world will raise awareness of the situation of refugees and highlight the challenges that they face.
The young refugees who took part in the chat came from Kicken Ohne Grenzen, Cross Cultures Project Association, FC Barcelona Foundation, Association Football Development Programme and the Lesvos project with FC Cosmos and Aiolikos. They spoke among themselves and with Papadopoulos about their daily lives, their love of football and their dreams for the future.
Speaking from experience…
Dimitris Papadopoulos was born in Uzbekistan and his family returned to Greece when he was nine. He went on to forge a fine career as a striker which saw him crowned Greek Super League Player of the Year on three occasions. In addition to a much-travelled club career, Papadopoulos won 22 caps for Greece between 2002 and 2014.
He relished the opportunity to pass on his own experiences and answer questions from the youngsters about his life and footballing career.
The youngsters' view...
Jasma, aged 15 - Kicken ohne Grenzen
"I really liked to talk to Dimitris. His story was very inspiring, because we kind of feel the same. Football can help you forget about problems and have a happy life."
 Francis, aged 16 - FC Cosmos and FC Aiolikos
"We had the opportunity to talk with other refugees from other projects around the world. It was a great experience, and we would like it to happen again. This event gave me fresh hope and courage for my dreams. Thank you so much."
Ahmed, aged 13 - AFDP Global
"I enjoyed it a lot, because we talked with other refugee kids from all over the world. We understand all of their dreams, and we were very happy to talk with Dimitris."
Godfrey, aged 12 – CCPA
"I was very impressed to meet a lot of youngsters from different countries in my first-ever conference meeting on a computer. I understand the importance of football in somebody's life…especially when [Dimitris] explained how football changed his life."
UEFA Foundation for Children and refugees
Football has the power to act as a massive social force, and strives to make an enormous contribution to helping people, young and old, to overcome problems and face the future with greater optimism. UEFA has been addressing the plight of refugees for a number of years, putting different measures in place, and using football as a vehicle for change
Through supporting socio-educational and sports projects in Europe and beyond, the UEFA Foundation for Children seeks to help improve the living conditions of refugee children, as well as their dignity and respect for their fundamental rights.
UEFA Foundation for Children general secretary Urs Kluser
"For young refugees, football gives them the chance to cope with a difficult situation and to realise their full potential. Together, with our partner organisations and with everyone who loves football, the sport has a real opportunity to have a positive impact on these young people and the host communities. It is one of the successful ways to help them to get adjusted to a new life."
The UEFA Foundation for Children currently funds 24 refugee projects - 14 in Europe, five in Asia and five in Africa.
This funding helps the partners undertake refugee activities, using sport and football in particular as a vehicle to improve lives and bring smiles to faces.
"Having been a refugee myself at an early age, I know first-hand the struggle, the agony, the hardships. For me, it was football that changed my life. It gave me purpose to move on, to become a better man.

Talking to the young refugees, I tried to pass the message that even when times are hard, we are responsible for our choices - and we should never give up on our dreams. We can be what we dream of".

- Dimitris Papadopoulos, former greek player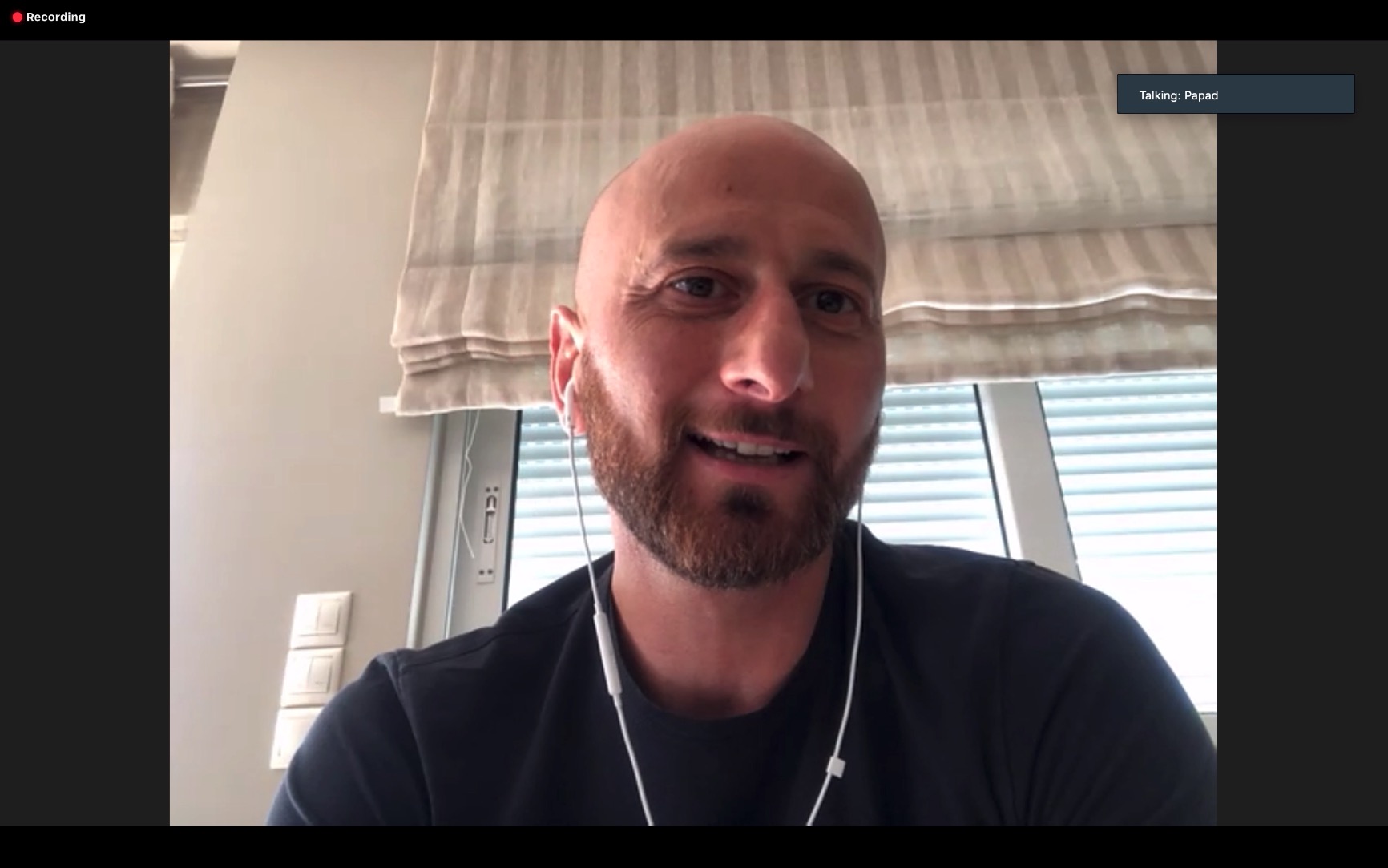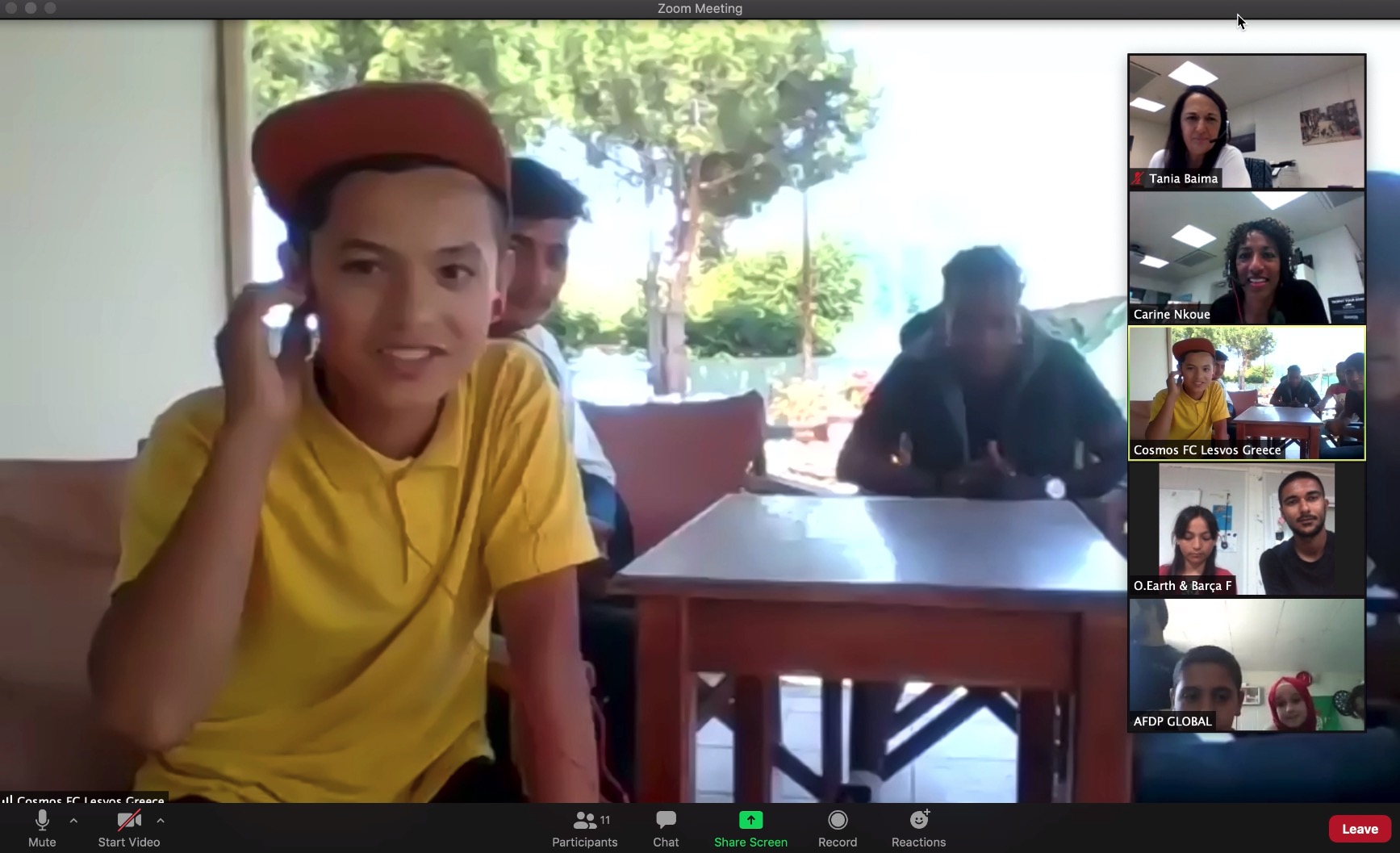 Mustafa, 13 years old, from Afghanistan leaving in Lesvos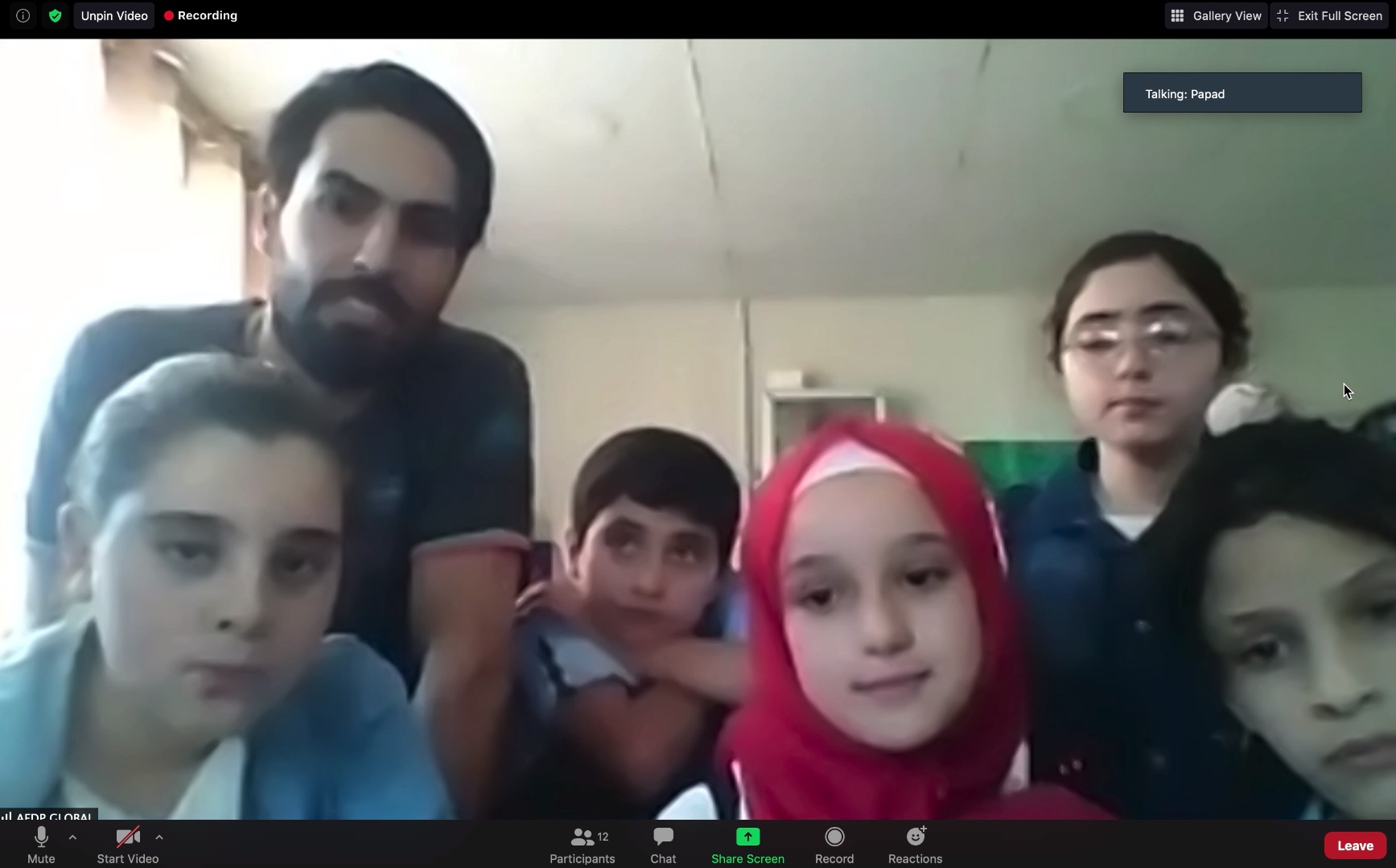 Refugee kids from Zaatari camp
Fatima, 13 years old, from Afghanistan, leaving in Athens