"I love you, Haaland!" – UEFA Foundation brings joy to Super Cup
In a heartwarming display of humanity, Jack Grealish, Erling Haaland, Ivan Rakitic and their team-mates met kids invited by the UEFA Foundation for children ahead of Wednesday's Super Cup.
It was more than just football that took centre stage at the UEFA Super Cup in Piraeus, Greece this week. The UEFA Foundation welcomed local children from Greek associations A Ball for All, ActionAid Hellas and Cosmos to the game, where they had the incredible experience of meeting Manchester City and Sevilla players the day before the match.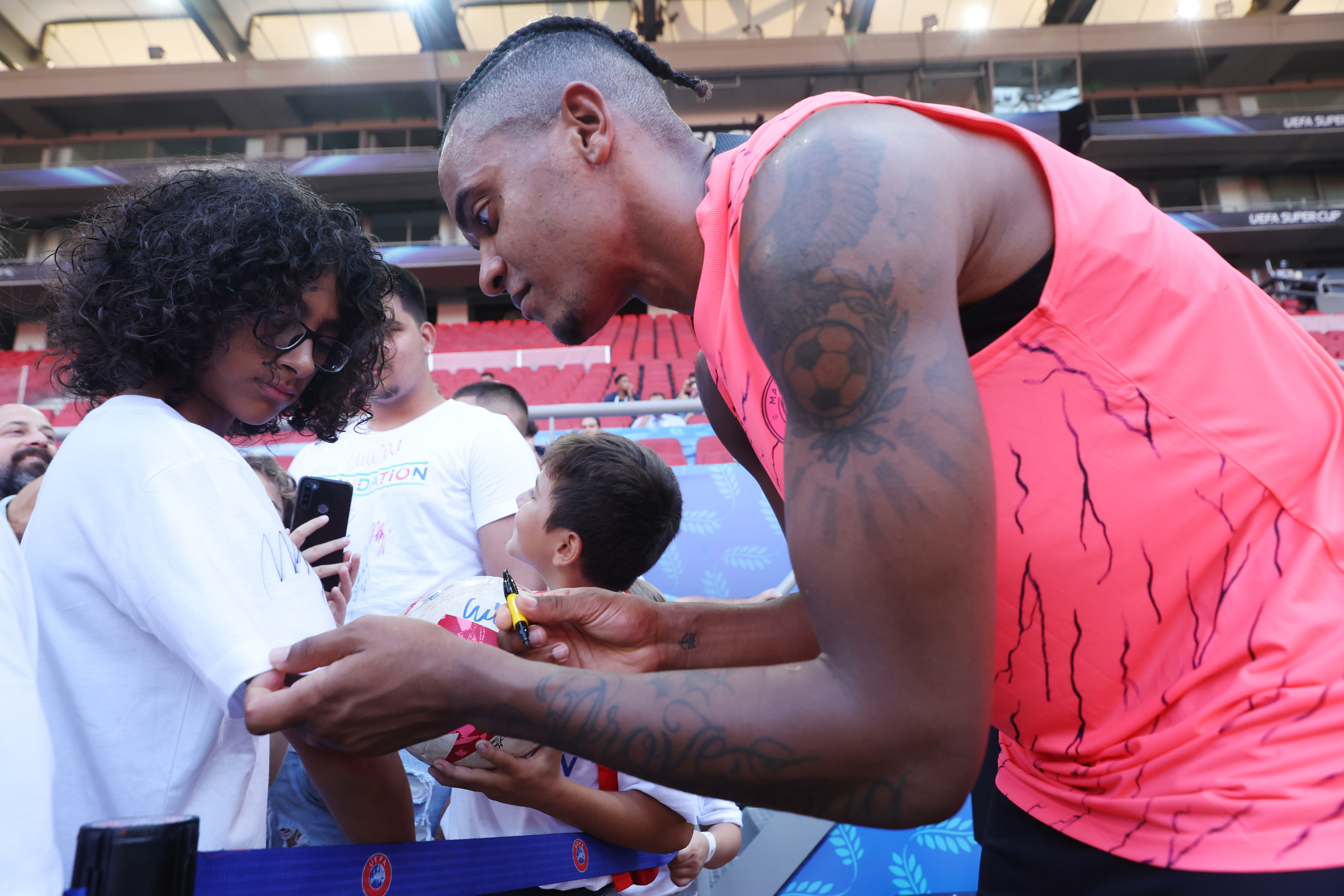 The three associations support children and refugees in need by providing them with opportunities to play football and to develop a strong community around the beautiful game. On Tuesday, the kids couldn't contain their excitement as they had the chance to attend the training sessions and meet star players from the two teams.
"Why do you think people should play football?" posed a young voice. "Because I believe we can make a lot of people really happy with football" answered Sevilla star player Ivan Rakitic.
Loukia, ten years old, a visually impaired girl from Ball For All association, held the honour of chatting with Rakitic, ambassador of the UEFA Foundation, while others had the chance to have their shirt signed, exchange words with the players and even take pictures with their heroes.
The next day, beyond the confines of the stadium at the fan festival in Piraeus, generations intertwined as the kids had a lot of fun testing their football skills and playing with the Greek legends who won the UEFA EURO back in 2004 such as Angelos Charisteas , Giorgos Karagounis, Angelos Basinas, and Dimitrios Papadopoulos, founder of ActionAid Hellas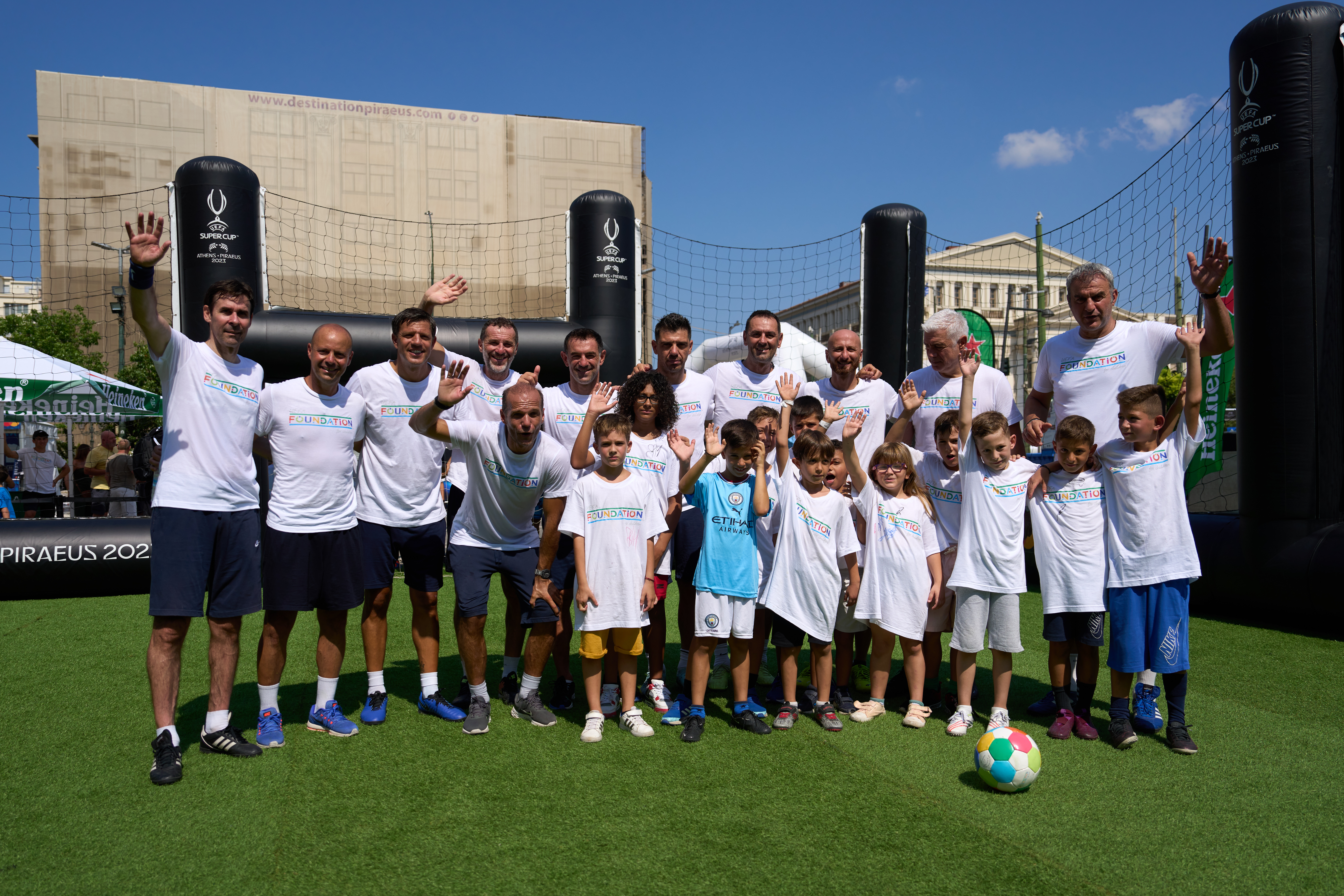 The whole group then headed to the stadium to attend the game, some of the older children acting as centre-circle flag carriers at the opening ceremony. At the end of the match, which saw Manchester City emerge triumphant following a penalty shootout, young Loukia stood alongside UEFA President Aleksander Čeferin to hand out the medals, where she shook players' hands and even got a hug from Manchester City coach Pep Guardiola.
The best moment ever was when I accompanied the president of UEFA to the award ceremony. Such an exceptional honour! I was full of joy and happiness!! Vision is not always necessary. I understood people cheering, players passing by, the touch of a hand, a kind voice bending towards me, a kiss on the cheek, a gold metal around my neck. Thank you, UEFA Foundation for Children, thank you A Ball for all. You made me feel an equal part of a big family and of a spectacular event.

Loukia, 10 years old, from A Ball for All