Solidarity: a human and sporting value
Through numerous initiatives, European football's governing bodies, clubs and players have played a key role in supporting the Ukrainian people, especially children.
The International Day of Solidarity is an opportunity to raise public awareness of local and global issues, mobilise various social actors, remind governments to respect their commitments relating to international agreements and celebrate solidarity achievements.
When war broke out in the heart of Europe, the European football community, supported by our foundation, quickly mobilised to provide emergency aid to civilians affected by the conflict. The UEFA Foundation for Children immediately set up an emergency fund of €100,000 to help Ukrainian children and refugees. These funds were granted to the Football Association of Moldova, which worked with local humanitarian organisations to deliver medicine and equipment to children's hospitals in Ukraine.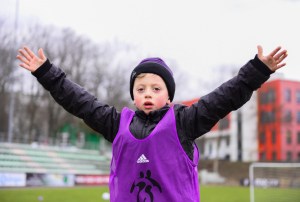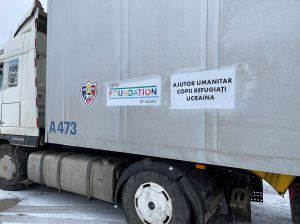 At the same time, the foundation's board of trustees decided to use the 2022 UEFA Foundation for Children Award, amounting to €1m, to help Ukrainian children in their homeland as well as those seeking refuge in neighbouring countries. It did this by financing initiatives by UEFA member associations and charities focusing on children's rights and welfare. The precise needs were evaluated in close cooperation with the various national football associations and local partners.
Children are extremely vulnerable during conflicts, and it is our duty to help protect their fundamental rights and their health. Thanks to the solidarity of European football and the support of our partners, we will be able to provide some of the help that children urgently need in Ukraine and neighbouring countries.

Aleksander Čeferin, president of UEFA and the UEFA Foundation for Children
National Associations united to help civilians
The UEFA Foundation for Children Award was shared among the football associations of Moldova, Slovakia, Poland and Romania along with our partner Cross Culture Project Association, which was working with the Ukrainian Association of Football.
Initially, the aid helped to provide necessities such as food, medical equipment and personal hygiene products for children, since it had become very difficult to buy them locally.
In a second step, items such as mattresses, blankets, duvets, pillows, electric heaters, sports equipment and clothing were provided to Ukrainian children and their families braving the winter in makeshift accommodation.
Finally, local football clubs were provided with football equipment and training facilities while children were given sports clothes and shoes.
Emergency relief and psychosocial support
Cross Culture Project Association and the Ukrainian Association of Football joined forces to offer displaced children in Ukraine a child-friendly space during the conflict and the opportunity to play with children from their host communities. The Open Fun Football Schools programme focuses on security and psychosocial issues under the guidance of school psychologists, enabling children to play while also expressing their feelings. In addition, a special supplementary programme provides food for orphans and the most vulnerable children.
TeamUp for Ukraine
This initiative was developed by a number of 'football for good' organisations and partners of the foundation that were already active in the region and able to provide immediate support. The NGOs involved are League of Tolerance (Ukraine), Cross Cultures Project Association (Ukraine and Moldova), Trenuj Bycie Dobrym (Poland), Oltalom Sports Association (Hungary) and the Policy Center for Roma and Minorities (Romania).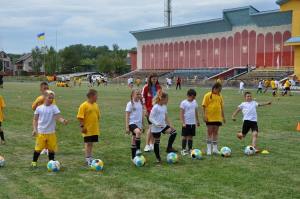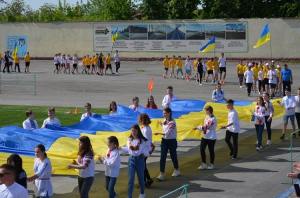 Call for projects 2022
Through our yearly call for projects, we renewed our support for three projects in Ukraine.
The Football for Future project is run by Shakhtar Social, the charitable arm of FC Shakhtar Donetsk. This social football project aims to promote social inclusion and cohesion, providing equal chances for internally displaced children and socially disadvantaged kids to play football and be involved in extracurricular education as form of relief from the stress of living in a crisis-stricken area. Each year, 640 children affected by the war benefit from free football sessions and local tournaments in eight Ukrainian cities that have been devastated since February 2022.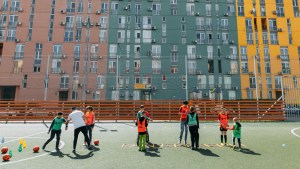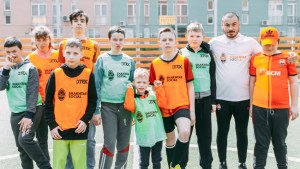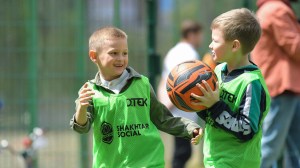 First Aid is an educational sports project for coaches and teachers set up by the Klitschko Foundation. Participants will follow a two-day training course on the basics of first aid and the psychological care of children. This new knowledge will allow teachers to take a more innovative and professional approach.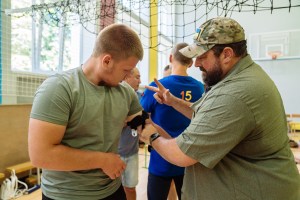 Play Together is run by the charity Around Football and will provide psychological help through sports activities to children and teenagers affected by the war in ten regions of Ukraine. The project will train a network of professional volunteers to use football as a tool to support children.
The total amount donated by the foundation exceeded €1.3m, distributed as follows:
| | |
| --- | --- |
| UEFA member association or charity | Funds |
| Slovak Football Association | €165,000 |
| Football Association of Moldova | €300,000 |
| Romanian Football Federation | €145,000 |
| Polish Football Association | €200,000 |
| Cross Culture Project Association | €250,000 |
| TeamUp for Ukraine | €50,000 |
| Shakhtar Social (Football for Future project) | €53,460 |
| Klitschko Foundation (First Aid project) | €70,000 |
| Around Football (Play Together project) | €125,000 |
| Total | €1,358,460 |
European Club Association (ECA) joins the relief effort
In light of the situation in Ukraine, the European Club Association (ECA) entered into an operational partnership with the foundation through which an assistance fund for Ukrainian civilians affected by the conflict was set up.
Every ECA member club was eligible to apply for a grant of between €25,000 and €50,000 to support initiatives helping Ukrainian people who continue to be affected by the tragic consequences of the war. These funds enabled the clubs to take practical action to encourage the integration and education of children displaced within Ukraine or abroad, as well as their families. Many clubs in regions with a high influx of refugees had already invested considerable resources in a range of projects supporting the civilian population. Players from several European leagues have also taken similar initiatives on a personal basis.
So far, the following 15 clubs have received such grants, totalling €676,634: AC Sparta Praha (Czech Republic), Athletic Club (Spain), Celtic FC (Scotland), FC Chikhura Sachkhere (Georgia), FC Shakhtar Donetsk (Ukraine), FC Slovan Liberec (Czech Republic), GNK Dinamo Zagreb (Croatia), Heart of Midlothian FC (Scotland), Legia Warszawa (Poland), Maccabi Haifa FC (Israel), Nõmme Kalju FC (Estonia), SJK Seinäjoki (Finland), SK Slavia Praha (Czech Republic), ŠK Slovan Bratislava (Slovakia) and Trabzonspor AŞ (Turkey).
In 2023, the foundation will follow up on all these projects and monitor the needs of children affected by the conflict in order to provide appropriate assistance. Meanwhile, beyond Ukraine, we will also continue to support projects all over the world with the help of our partners.