Location and general information
Categories

Access to Sport -

Children with disabilities -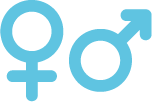 Gender Equality -

Personal development
The Pacific region is home to half a million children spread over 17.2 million square kilometres of ocean. These children face significant challenges as they navigate their way through daily life.
Obesity and diabetes are on the rise. Only 18% of children in Fiji, Samoa, the Solomon Islands, Tonga and Vanuatu attend regular physical education classes, and fewer than 20% play for 60 minutes or more a day. More than 25% of children are overweight or obese at 13 years of age.
Children with disabilities experience discrimination, exclusion and social barriers; and girls are marginalised and face inequalities in education, decision-making processes and access to health services.
Children are exposed to high levels of violence at home and at school and one in four live below the poverty line. More than 40% miss school and up to 30% of those aged 15–24 are illiterate.
Furthermore, the region is prone to natural disasters, with children one of the most severely affected groups.
Through structured sport-for-development interventions, the Oceania Football Confederation (OFC) seeks to enhance national capacities to tackle the issues affecting children in the Pacific region, particularly non-communicable diseases, child protection, gender and social inequality, and humanitarian response.
As the most popular global sport, football has the power to influence the perceptions, behaviours and actions of children and their communities. Whether it is a training session, fun activity, kick-about or competition, children and teenagers are forced to make hundreds of important decisions, and with no two drills, kick-abouts or matches ever the same, they are given a variety of scenarios and contexts to learn from.
The OFC capitalises on this with a learning through sport approach to programme development recognised for creating low-cost, high-impact tools to achieve global development priorities. The Just Play programme promotes regular physical activity and harnesses its power to impact issues such as nutrition, disability and social inclusion to bring about positive social behaviour change. By integrating social messages into its sessions – for example, the importance of eating fruit and vegetables, the programme works to reduce regional vulnerabilities to endemic social issues.
Build stronger, healthier communities and address the social issues affecting young people in the Pacific region.
Provide a platform through which to enhance positive behaviour, build confidence and resilience, develop fundamental life skills and enable informed decision-making in children and teenagers.
Empower children and teenagers to advocate for change and create role models to encourage active civic engagement.
Empower and engage girls, broaden their opportunities, and improve their access to football and to management and leadership pathways within football.
The Just Play programme currently has four streams: Just Play 6–12 years, Just Play 13–18 years, Just Play grassroots and Just Play emergency.It provides children and teenagers with access to quality sports activities, educational platforms, advocacy campaigns, public dialogue, and the knowledge and skills necessary to make consistent, long-term lifestyle choices that promote health and wellness, gender equality, social inclusion and child protection.
 Just Play also supports the upskilling of teachers and community volunteers to enable them to deliver programme activities. It develops partnerships with inter-governmental and non-governmental organisations to expand and enhance the delivery of football for development programmes.
Since 2009:
317,004 children and teenagers have taken part in the Just Play programme across the Pacific region
7,198 teachers and community volunteers have been trained to deliver the programme
17,390 children and teenagers have taken part in Just Play emergency programme festivals
After participating in Just Play:
82% of children chose to drink water instead of soda (compared to 52% previously)
72% of boys said they enjoyed playing football with girls (53% previously) and 85% of children said they acknowledged and celebrated differences (65% previously)
59% of children said they felt safe in the wake of a natural disaster (24% previously)
54% of teenagers said they knew how to make SMART goals
98% of teenage boys saw their coach as a positive role model
71% of teenagers said they had someone to talk to if they had a problem or needed help and 93% said they knew what to do if they or someone they knew was being bullied