Location and general information
Categories

Access to Sport -

Children with disabilities -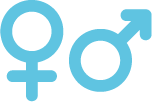 Gender Equality -

Personal development
The OFC is committed to raising the profile of women's football, breaking down the barriers to access and creating greater opportunities for participation. Sport for development is a critical component of the OFC's approach to helping to build stronger Pacific Island communities.
Violence against women and girls in the Pacific is among the highest in the world. Up to 80% of Pacific women experience physical or sexual violence in their lifetime and 75% adolescent boys think that it is acceptable to beat a wife. Girls face discrimination, exclusion and inequalities, and these are exacerbated by COVID-19. Sport plays a critical role in changing perceptions and relations between boys and girls, providing a supportive and safe environment.
This project drives gender equality in and through football by facilitating interaction between boys and girls, challenging perceptions of gender stereotypes and norms of violence as well as providing the tools to develop female leaders in communities across the Pacific region. Gender equality and safeguarding strategies and training will support the sustainable and safe delivery of football for all and ensuring a lasting legacy hosting the 2023 Women's World Cup in the region.
Change perceptions among boys, girls, women and men involved in football to promote greater lifelong inclusion and access to football
Empower youth to be leaders and advocates for broader social change
Train youth and coaches on gender-based violence and ensure access to services
Ensure strategies, systems and training are available to combat discrimination and reduce risks of harm
Boys' and girls' gender integration programmes to teach vital skills and attitudes relating to gender equality and acceptance
Girls' football programme teaching life skills, leadership and how to respond to violence and abuse
Development of gender equality training and capacity building for coaches in 13 countries
Safeguarding training for all instructors across the Pacific
Long-term gender inclusion and safeguarding action plans developed in 13 countries
7,000 girls (13–18) participating in football with messages of empowerment and responding to gender-based violence across the Pacific
30,000 boys and girls (6–12) participating in a gender-equality promotion programme
800+ coaches with enhanced knowledge and attitudes toward girls' participation in football across the Pacific region
800+ coaches trained in effective child safeguarding
Enhanced safeguarding awareness, with a regional campaign and 176 festivals promoting safe sport