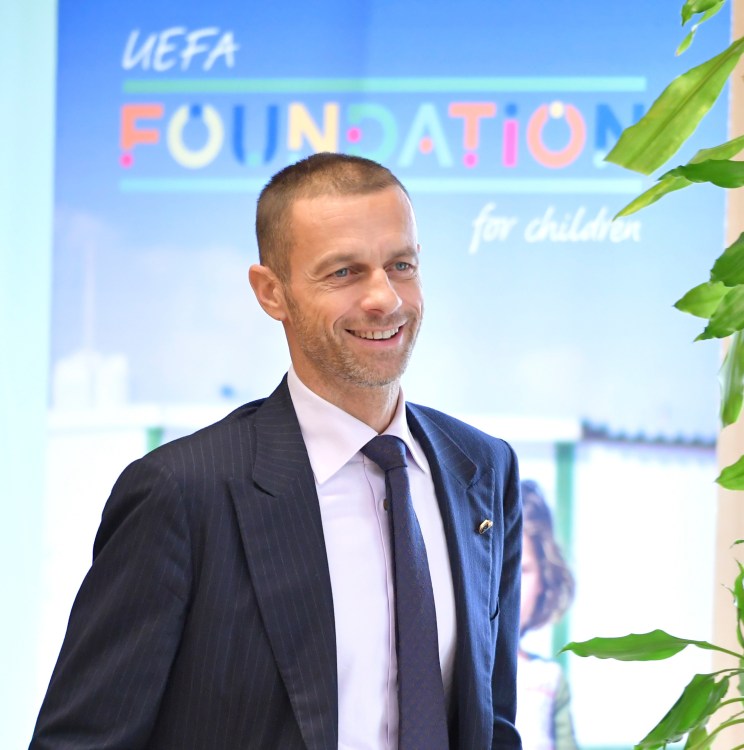 Aleksander Čeferin, born in Ljubljana (Slovenia) on 13 October 1967, is married with three children.
A graduate of Ljubljana University's law faculty, Aleksander Čeferin went on to work for his family's law firm, and developed a special interest in representing professional athletes and sports clubs. He later took over from his father as company director.
He first took a formal interest in local football in 2005 through his work with the executive board of KMN Svea Lesna Litija, one of Slovenia's most successful futsal clubs. A member of the executive committee of amateur side FC Ljubljana Lawyers since 2005, he served as a member at NK Olimpija Ljubljana from 2006-11.
In 2011, Aleksander Čeferin was elected as Football Association of Slovenia president. He also served as a second and third vice-chairman of the UEFA Legal Committee from 2011 to 2016.
Aleksander Čeferin was elected as UEFA's seventh president at the 12th Extraordinary UEFA Congress in Athens in September 2016, and automatically became a vice-president of the world body FIFA.
He came into office with a clear vision for the future, which focussed on the further protection, promotion and development of European football, putting the game first and safeguarding its interests. He pledged to work for unity and dialogue among the European football community. He has also underlined that UEFA must be a "social fair play" body which promotes respect, diversity and inclusion, and shows no tolerance for racism, sexism, homophobia or any form of discrimination.
On November 22, 2017, Aleksander Čeferin, was elected as the new chairman of the UEFA Foundation for Children at the board of trustees' meeting held at the UEFA's headquarters in Nyon, Switzerland.
At the 43rd Ordinary UEFA Congress, held on February 7, 2019 in Rome, Italy, he was unanimously re-elected as UEFA President for the period 2019-23.