Visa donates €50,000 to UEFA Foundation-backed charity selected by Amandine Henry
The Player of the Match in the 2021/22 UEFA Women's Champions League final has selected Sport dans la Ville to receive a €50,000 donation from Visa.
Olympique Lyonnais (OL) midfielder Amandine Henry has directed a €50,000 donation from Visa to Sport dans la Ville, a French charity supported by the UEFA Foundation for Children. An official award ceremony will be organised the 14th of September, on the OL campus in the presence of the association Sport dans la Ville.
Henry paved the way to OL's 3-1 victory over FC Barcelona in the UEFA Women's Champions League final back in May when she scored the first goal of the game in the sixth minute. Named Player of the Match by Visa, which sponsors UEFA's women's football competitions, she was given the opportunity to choose one of the 245 charities supported by the UEFA Foundation for Children to receive the prize money.
Making a difference on and off the pitch
"I am very happy to have been awarded Player of the Match at the UEFA Women's Champions League final," Henry said. "My contribution to my team's victory has been recognised, which gives me real satisfaction, but I am also delighted to be able to contribute off the pitch."
"Thanks to Visa's commitment, I was able to choose an organisation that I hold in high regard. Sport dans la Ville does great work in Lyon and throughout France. Giving them such a significant donation will improve the conditions of access to sport for many young people. Considering what sport has enabled me to achieve, it means a lot to me."
Sport dans la Ville, a long-standing partner of the UEFA Foundation, works with young and disadvantaged children in marginalised neighbourhoods across France to help them achieve a better life through sports by offering mentoring and entrepreneurship programmes. Founded in 1998, the charity currently operates in 46 urban areas and has supported more than 12,000 at-risk youths across the country.
Visa is also partnering with Sport dans la Ville in underserved areas of Seine-Saint-Denis on a programme promoting the practice of sports among young people to lead healthier lives and develop the tools they need to perform better academically.
Sports and football to empower girls
Urs Kluser, General Secretary of the UEFA Foundation for Children, is delighted with Visa's contribution, saying: "I thank VISA and Amandine for this donation. It is a nice link between women's football and the foundation's activity. It will not only make a difference to a meaningful project but will also promote our shared values, such as the passion for the game and equal opportunities."
The UEFA Foundation for Children uses football as a springboard to empower children around the world. This is achieved by setting up sporting and educational projects that give children a safe place to learn and play, which ultimately improves their prospects.
"I want to thank Visa and Amandine on behalf of the entire Sport dans la Ville association for this very generous donation," said Nicholas Eschermann, president of Sport dans la Ville. "Visa is a trusted partner and we are very happy to have been able to count on their support for several years now."
Visa dedicated to women's football
"Visa's ongoing support for women's football provides a platform to recognise current athletes and inspire future ones and aims to make a small yet robust contribution to the globally growing movement for gender equality and women's empowerment. As partners of Sport dans la Ville, we are especially happy to see that they will receive this donation enabling them to keep supporting children through sports," says Juan Herrera, Visa's head of marketing for France, Belgium and Luxembourg.
In December 2018, UEFA announced a landmark seven-year partnership with Visa, who thus became the first ever UEFA sponsor dedicated to women's football.
The landmark agreement made Visa a main partner of the UEFA Women's Champions League, UEFA Women's EURO, European Women's Under-19 and Under-17 Championships and UEFA Women's Futsal EURO until 2025. Visa also collaborates on UEFA's Together #WePlayStrong marketing initiative, which is aimed at getting more girls and women to play football.
I am very happy to have been awarded Player of the Match at the UEFA Women's Champions League final. My contribution to my team's victory has been recognised, which gives me real satisfaction, but I am also delighted to be able to contribute off the pitch. Thanks to Visa's commitment, I was able to choose an organisation that I hold in high regard. Sport dans la Ville does great work in Lyon and throughout France. Giving them such a significant donation will improve the conditions of access to sport for many young people. Considering what sport has enabled me to achieve, it means a lot to me.

- Amandine Henry, midfielder at Olympique Lyonnais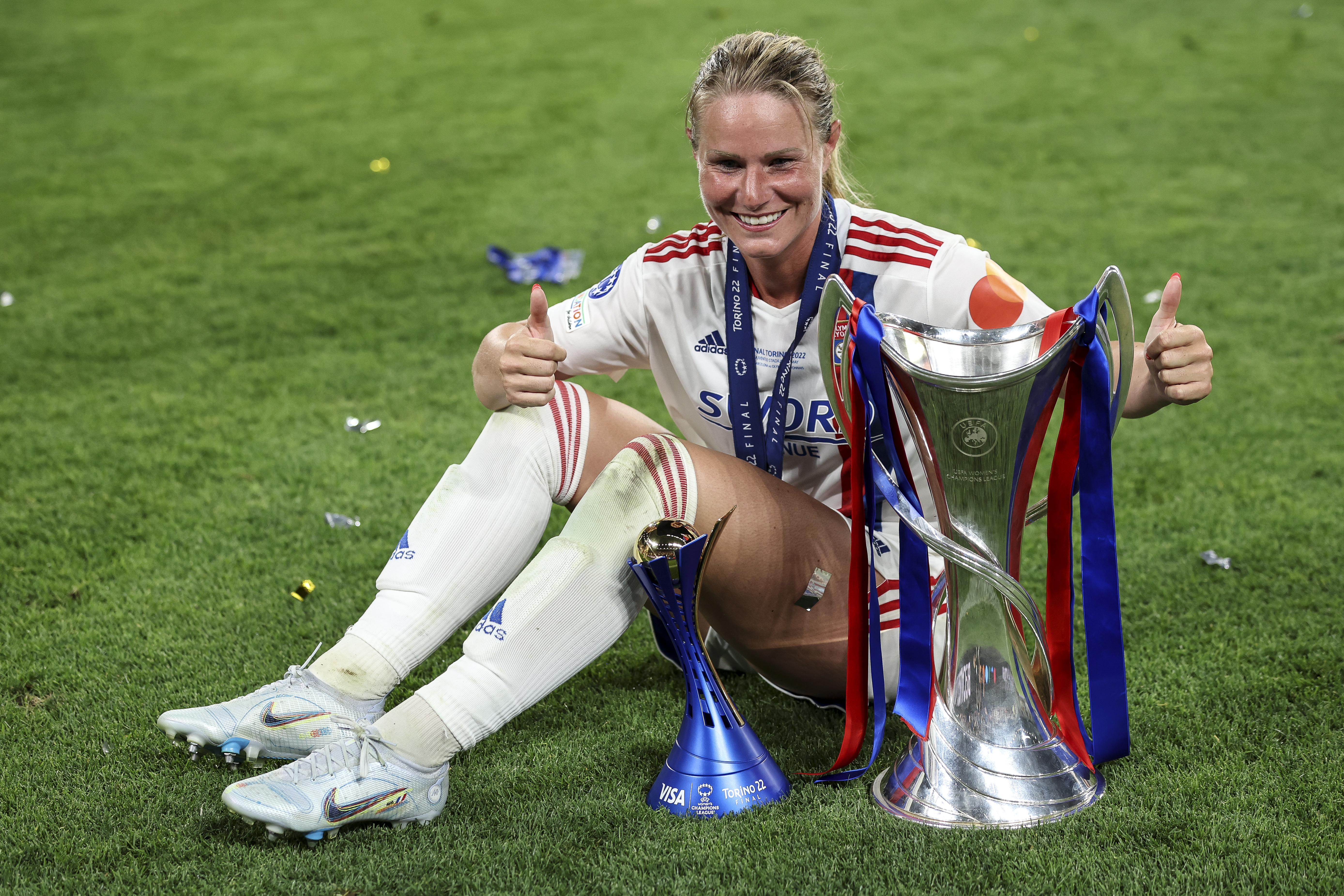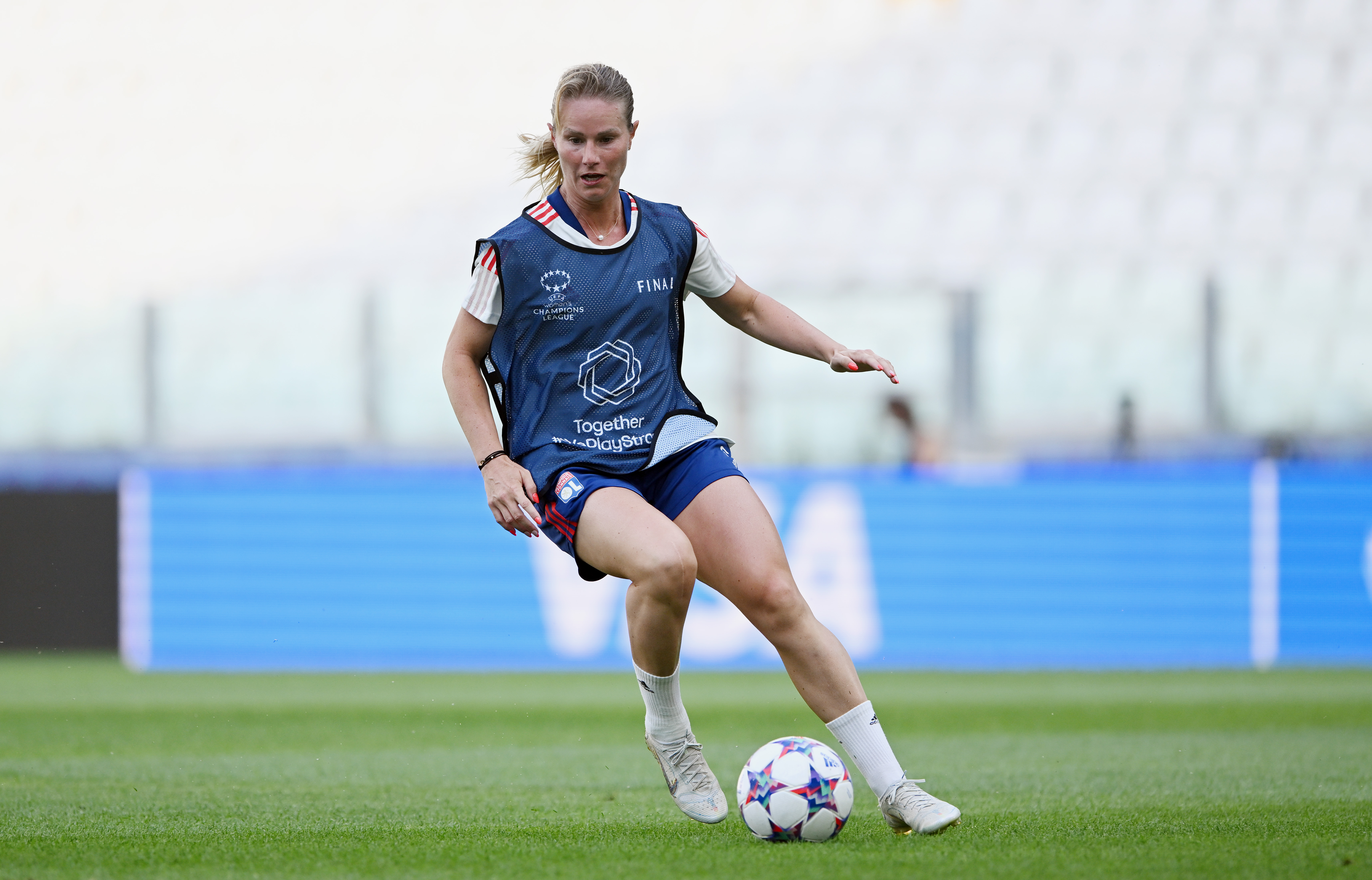 Visa (NYSE: V) is a world leader in digital payments, facilitating transactions between consumers, merchants, financial institutions, and government entities across more than 200 countries and territories. Our mission is to connect the world through the most innovative, convenient, reliable, and secure payments network, enabling individuals, businesses, and economies to thrive. We believe that economies that include everyone everywhere, uplift everyone everywhere and see access as foundational to the future of money movement. Learn more at Visa.fr or visit our blog