Making children's football dreams come true
The disruption of latest football season by the Covid-19 pandemic will not be easily forgotten. However, we should also remember the dreams that came true for seriously ill children thanks to the UEFA foundation.
During the 2019/20 season, the UEFA Foundation for Children was once again able to count on the support of UEFA volunteers, known as wish-makers. This season 12 wish-makers dedicated their time and energy to fulfilling the dreams of 19 children. Through collaboration with various associations, including Étoile Filante, Association Rêves, the Make-a-Wish Foundation and the Eric Abidal Foundation, the UEFA Foundation was able to give seriously ill children the opportunity to attend a UEFA football match. The children also met their favourite football team or player. This unforgettable experience gave children who are physically unable to participate in football a chance to enjoy it as a spectator.
Despite the ongoing global pandemic, the UEFA foundation is still working hard to make children's dreams come true. Indeed, UEFA Foundation's Dreaming Football campaign encourages people to share their football dreams for after the pandemic. As part of this campaign, Aleksander Čeferin said that he wanted to keep using football to do good and put a smile on children's faces.
We can't wait!
My football dream is to keep using football to do good and put a smile on children's faces.

- Aleksander Čeferin, UEFA president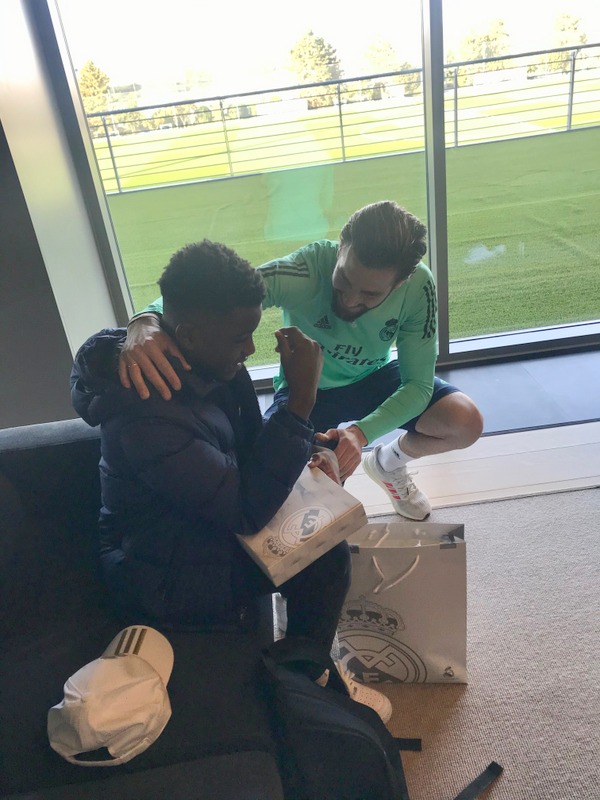 None of this would have been possible without the generous support of the national associations.