After Tropical Cyclone Pam, which badly damaged the Vanuatu archipelago's infrastructure, it is now time to take action and start rebuilding. The coordinators of the Just Play programme have decided to start fundraising to contribute to the rebuilding of the severely damaged Louis-Antoine de Bougainville school, with the support of partners such as the government, several institutions, and children who are involved in sport programmes and community life.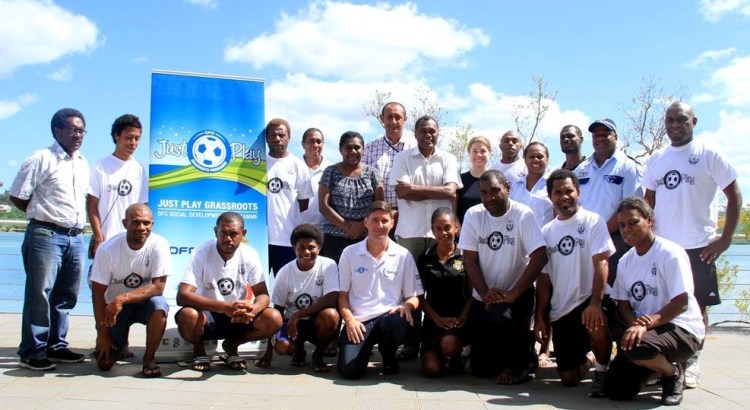 Delphin N'alunis, fundraising coordinator, said: "Sport can put a smile back on our faces. Let's get together and work together to lift the spirits of all the children who have been affected by Cyclone Pam with peace, joy, and happiness."
Despite the recent events, the Just Play programme is continuing its training and education activities. A train the trainer course was held from 27 April to 1 May in Port Vila, at the Teouma academy. It brought together the 13 Just Play coordinators from the different islands involved.