Interactive photographic exhibition
Give children a voice ...
The Foundation is established since April 2015. It underlines the will of UEFA, its founder, to use the power of football to improve the lives of disadvantaged children around the world. Photography was chosen to explain about the reasons for our commitment and the means put in place to achieve our mission: to defend the rights of the most vulnerable children by supporting NGO projects in the fields of health, disability, social inclusion of minorities, education and personal development up to employability.
The objectives of the exhibition are the following:
showing the foundation's activities and arouse curiosity;
raising awareness of the environment of disfavoured children;
promoting the rights of the child and those of minorities (especially girls and children with disabilities through football);
campaigning for the improvement of the living conditions and social integration of disadvantaged children and to open a reflection on children's situations in the world.
Ten projects are highlighted in this exhibition and giving the voice to educators and beneficiaries. Four of his projects are also presented in digital and interactive format.
You can discover the digital exhibition here. It is a zip file you need to 1)to download; 2) to unzip; 3) to go in the build folder and launch the photo expo app.
Overview of the projects
Blind Solidarity – This project was created after a trip to Mali by photographer Catherine Cabrol. On discovering the difficult living conditions of the blind youngsters, she was photographing, she decided to help them with Libre Vue association and provided them with a pitch and equipment so they could play blind football.
Sport knows no handicap – PluSport is an umbrella organisation for disabled sport in Switzerland. Its Goal Plus project harnesses the passion for football to give all disabled children – including those who use a wheelchair – an opportunity to play the game.
Autism and New Technologies – The UEFA Foundation for Children awarded FIRAH, the International Foundation of Applied Disability Research, a grant to improve communication for autistic children through its Autism and New Technologies project. L'Oiseau Blanc, a school that integrates autistic children, invited us in to see how technology can improve the children's day-to-day lives.
Teaching inclusive football - This coach education programme run by the Scort Foundation and Football Club Social Alliance empowers young women and men to become proactive community leaders. In Ukraine, the coaches are working with young children affected by the conflict.
We Welcome Young Refugees - Since 2015, Royal Europa 90 Kraainem FC has been running an initiative to integrate young asylum seekers, entitled We Welcome Young Refugees. The project has already reached out to more than 1,500 unaccompanied minors.
Heroes on the field – The Cruyff Foundation provides underprivileged communities all over the world with safe playgrounds where children can grow up being active, improving their physical and mental development. The Heroes of the Cruyff Courts programme trains young coaches so that they can be role models in their neighbourhoods.
From sport to employment – Sport dans la Ville is a French organisation that uses sport to foster social inclusion. Its Job dans la Ville programme supports job creation and helps to integrate these youngsters into society, ensuring fairer life opportunities for all.
Peace and reconciliation through sport – The National Children's Football Alliance has been organising the Global Peace Games since 2014 to celebrate peace through football. This peace education week, attended by thousands of young people from different backgrounds, aims to develop interpersonal and intercultural skills in the context of current conflicts.
Go girls! – This PSG Foundation project allows young girls living in deprived neighbourhoods to discover and enjoy sports and cultural activities. They are then encouraged to pursue an activity by joining a sports club.
Access to sport at any price – Red Deporte y Cooperación uses the power of sport to promote intercultural integration, focusing on leadership, gender equality, HIV prevention, hygiene and basic health education, and alcohol and drug prevention. This programme is run in Cañada Real, on the outskirts of Madrid.
All images were taken by artist photographer Catherine Cabrol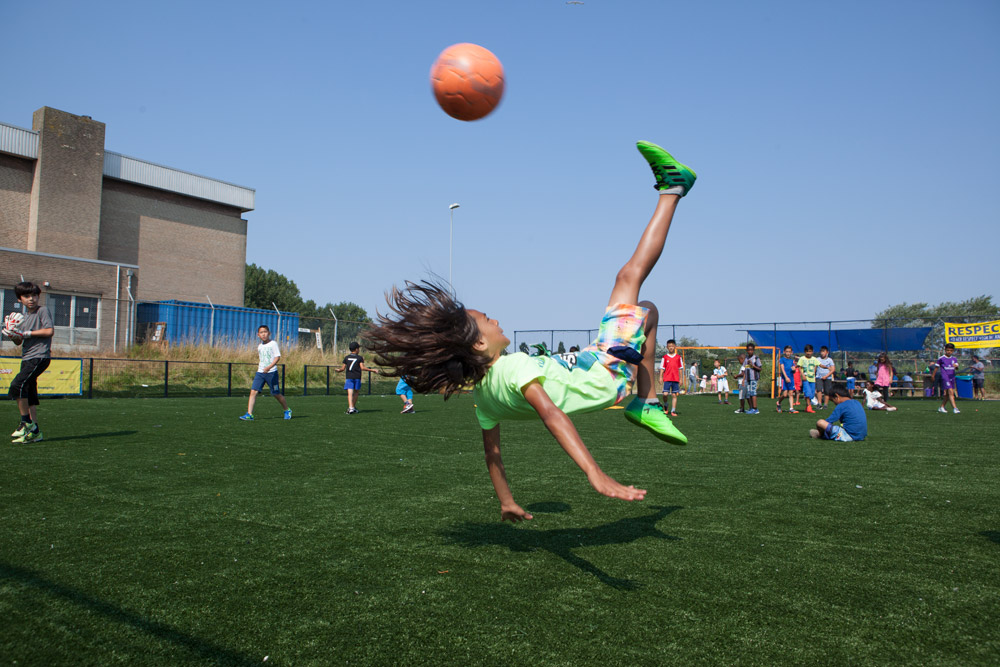 Heros on the field, project run by Cruyff Foundation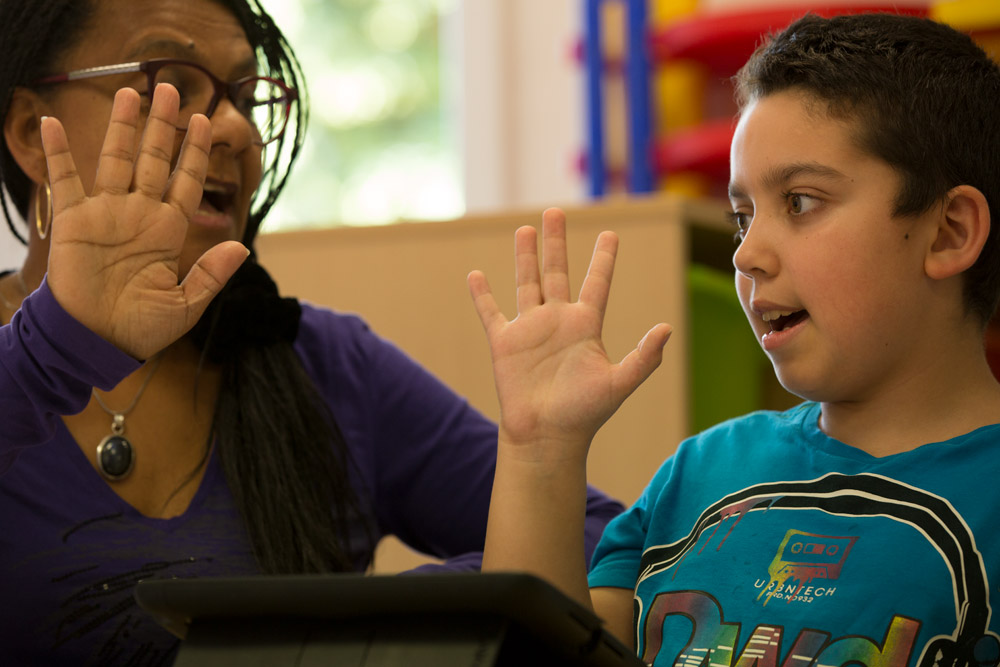 Autism and New Technologies, project run by FIRAH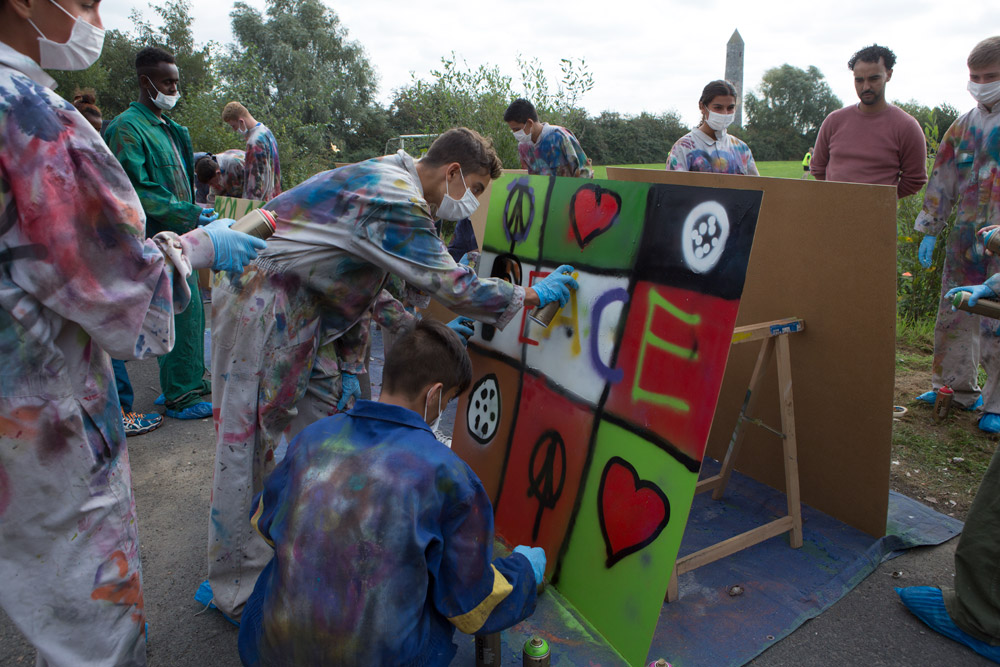 Peace through sport, project run by National Children's Football Alliance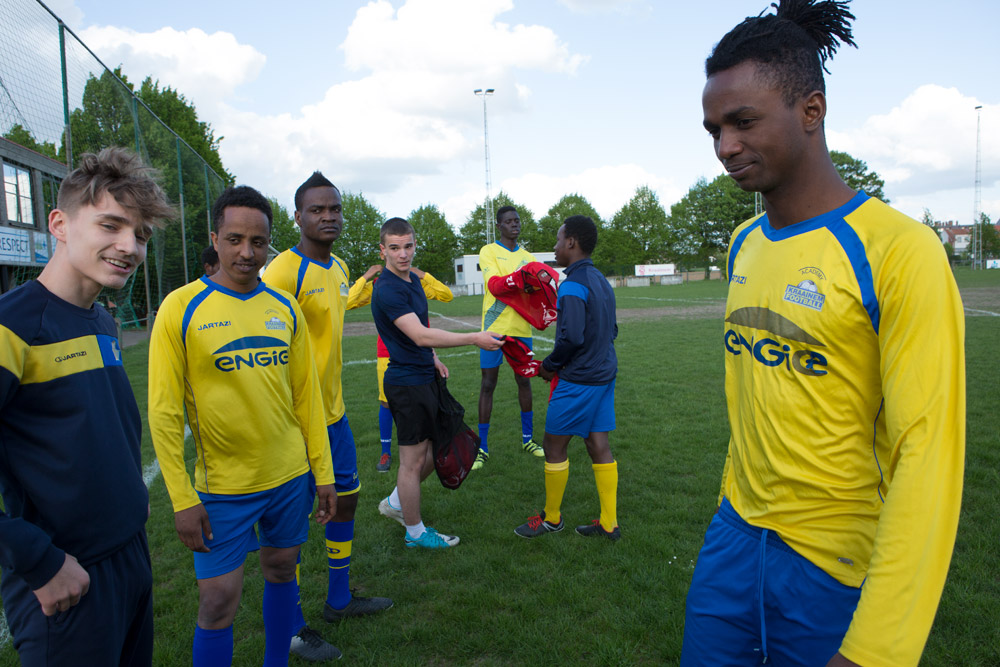 Go Girls! , project run by PSG Foundation                                                                                 We Welcome young refugees, project run by Royal Europa 90 Kraainem FC