FedEx Express and UEFA Foundation for Children support young footballers in Poland
Over 3,000 player mascot kits donated to charities that use football to connect young people and make a positive impact in their lives.
Warsaw, 25 May 2021 – FedEx Express, a subsidiary of FedEx Corp. and the world's largest express transportation company, has donated over 3,000 football kits to young footballers in Poland in cooperation with the UEFA Foundation for Children. The donation was organised in connection with the UEFA Europa League final, taking place in Gdansk on 26 May. FedEx Express is an official sponsor of the UEFA Europa League.
The 2021 UEFA Europa League final is being held at Gdańsk Stadium. In advance of the event, FedEx Express and the UEFA Foundation for Children have donated football equipment to more than 3,000 young Polish in footballers. Młodzieżowe Stowarzyszenie Inicjatyw Sportowych (MSIS), located in Mragowo, received 800 football kits and 200 footballs. Over 2,500 kits and 200 balls were also donated to Amp Futbol Polska to support two initiatives: the Junior Amp Futbol programme aimed at children and young people with amputations and limb disabilities, and the Futbol Plus project supporting football academies for children with various disabilities.
"Football offers many opportunities for social integration and well-being. Especially in these challenging times, it is important to support young people in their physical development. As a company, we want to promote sport among children and continue to complement our professional football sponsorship with locally beneficial initiatives. Our team is incredibly proud of this part of our sponsorship," said Mariusz Mik, Vice President Ground Operations Eastern Europe, FedEx Express.
This is one of many joint initiatives by FedEx Express and the UEFA Foundation for Children to promote sport among young people. Since becoming official sponsor of the UEFA Europe League in 2015, FedEx Express has collaborated on various programmes that use football as a platform for social change, as well as organising player mascots for the finals in Basel (2016), Stockholm (2017), Lyon (2018) and Baku (2019). The player mascots programme has given over 1,000 children a chance to meet their football heroes. For many of them this was a unique and unforgettable experience. While taking the necessary precautions, Polish children will have the chance to meet their football idols at this year's final on 26 May.
We are grateful for the generosity of our partner FedEx Express, who has decided to invest in programmes promoting football in underprivileged communities and supporting the football for good movement. With the player mascot programme, we give children living in Poland  an experience that will forever remain in their hearts and memories.

- Urs Kluser, General Secretary of the UEFA Foundation for Children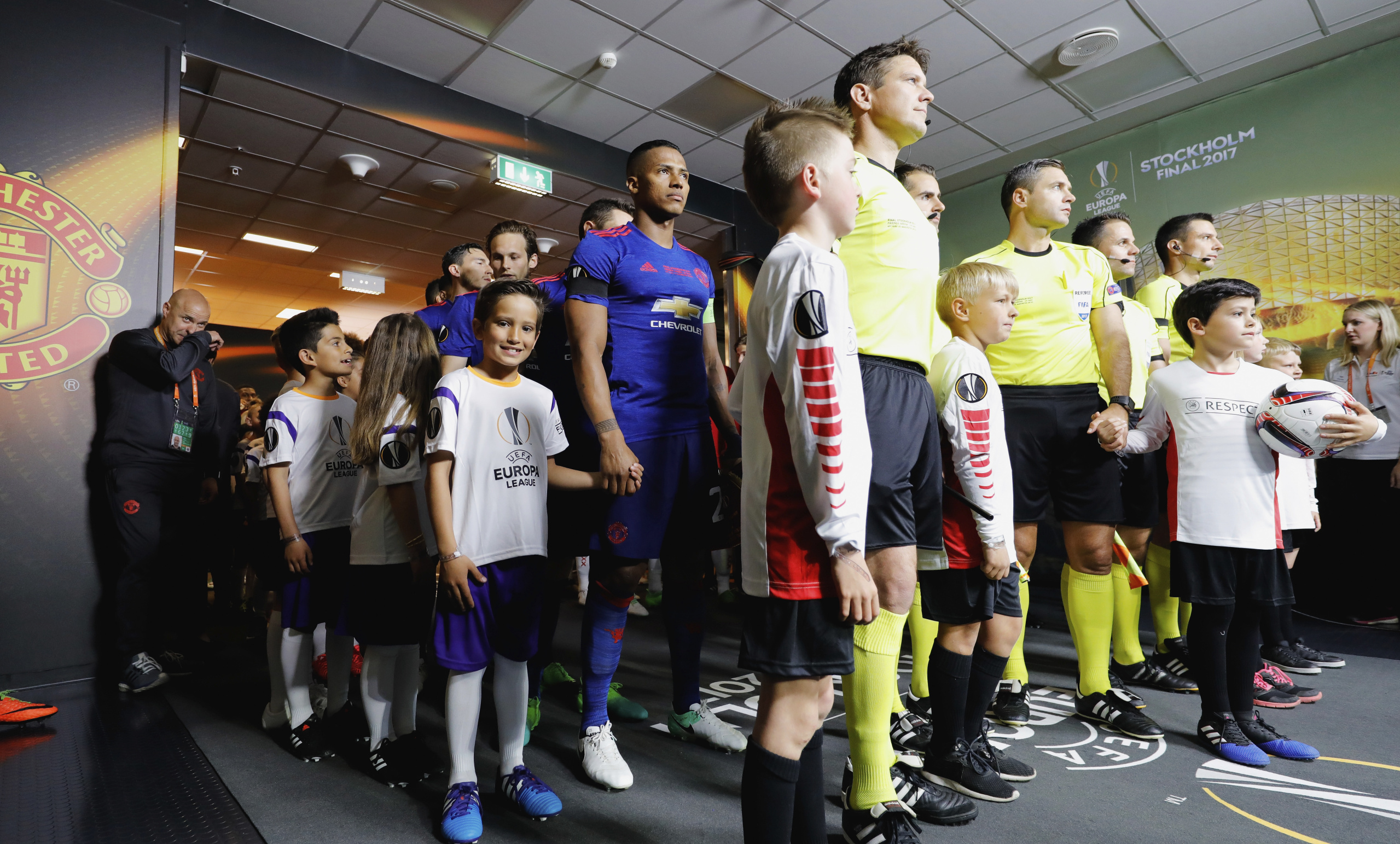 2017 UEFA Europa League final in Stockholm with children from three community football projects:
Barn till Ensamma Mammor, Trygga Barnen and Kista Sports Club.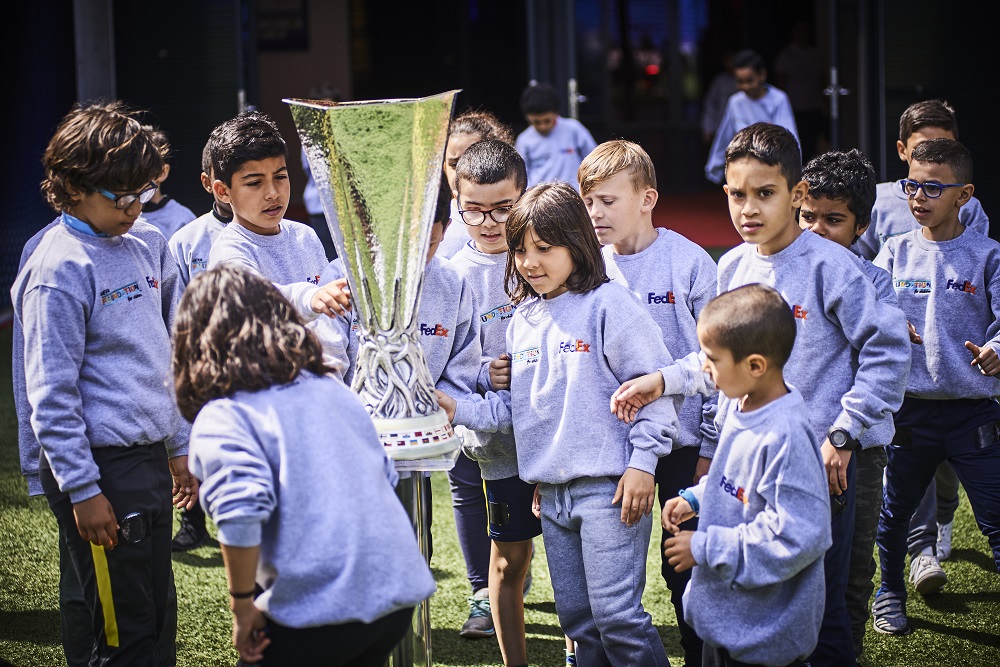 2018 UEFA Europa League final in Lyon with children from Sport dans la Ville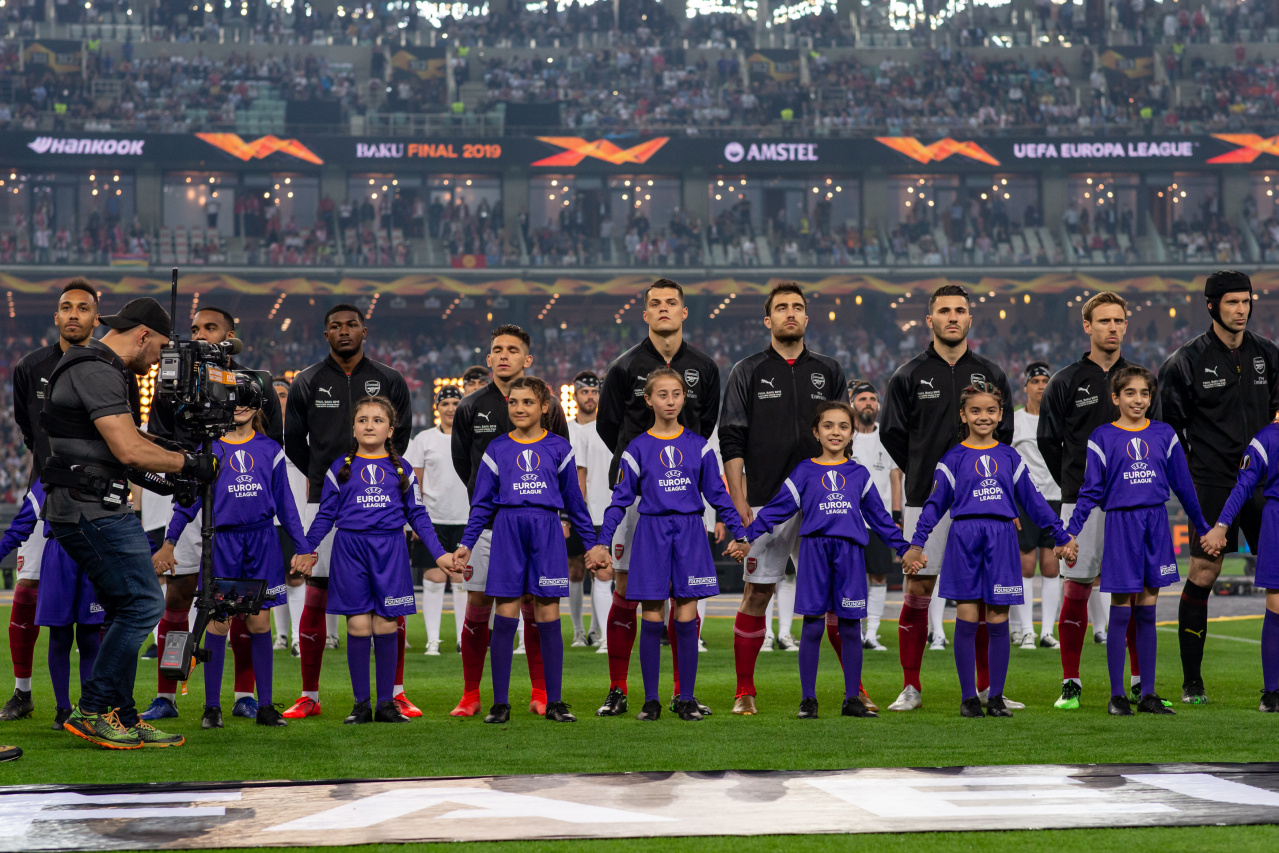 2019 UEFA Europa League final in Baku with an all-girl player mascot line-up in support of women's football at a grassroot level promoted by Football Federation of Azerbaijan.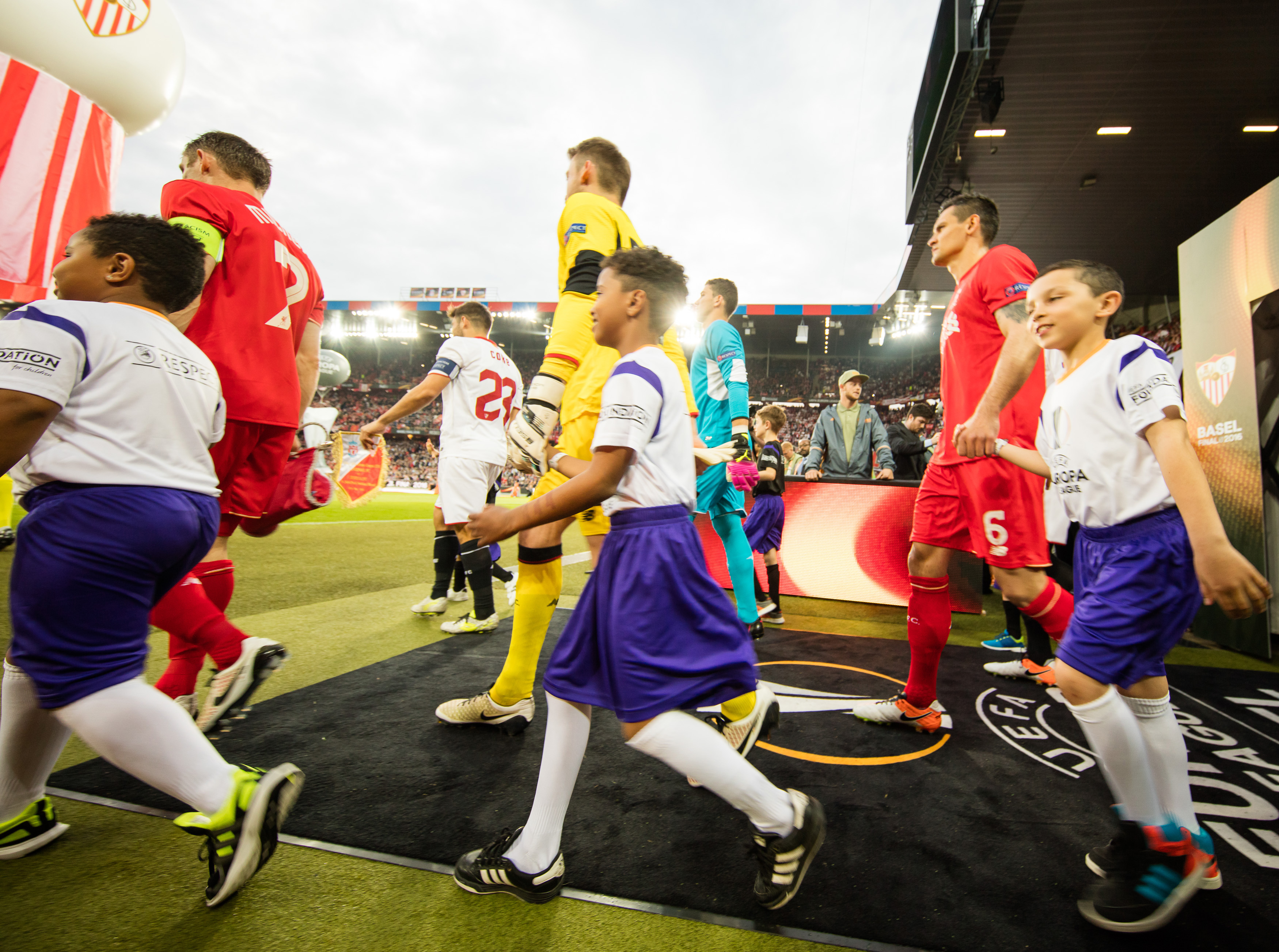 2016 UEFA Europa League final in Basel with children from four community football projects:
Dream Team Basel; SRD Young Stars; Basel Helps; Pestalozzi Children's Village

FedEx Express is the world's largest express transportation company, providing fast and reliable deliveries to more than 200 countries and territories. FedEx Express uses a global air-and-ground network to speed up the delivery of time-sensitive shipments, by a definite time and date with a money-back guarantee.
About FedEx Corp.
FedEx Corp. (NYSE: FDX) provides customers and businesses worldwide with a broad portfolio of transportation, e-commerce and business services. With annual revenue of $79bn, the company offers integrated business solutions through operating companies competing collectively, operating collaboratively and innovating digitally under the respected FedEx brand. Consistently ranked among the world's most admired and trusted employers, FedEx inspires its more than 570,000 team members to remain focused on safety, the highest ethical and professional standards and the needs of their customers and communities. FedEx is committed to connecting people and possibilities around the world responsibly and resourcefully, with a goal to achieve carbon-neutral operations by 2040. To learn more, please visit about.fedex.com.