A second life for UEFA Europa League centre
Hankook Tire produces string bags out of the banner and invites children from local NGOs to attend the final in Gdansk
Long-running official sponsor of the UEFA Europa League, Hankook Tire uses the UEFA Europa League centre-circle carrier programme to literally put young football fans at the centre of the action, walking the centre circle onto the pitch as part of the opening ceremony.
The UEFA Europa League is an important part of Hankook Tire's sports marketing strategy. Football is one of the most popular sports in the world and plays a major role, in particular, in European countries with high tyre sales potential. Hankook Tire is very pleased not only to be continuing its successful partnership with the UEFA Europa League but also to be using its association with this major event to contribute to such a great corporate social responsibility project.
Most matches in the 2020/21 UEFA Europa League were played behind closed doors, meaning Hankook was unable to invite young people to take part in this unique experience.
To enhance the legacy of the programme and to promote sustainability in football, Hankook Tire and UEFA have recycled the 2020/21 banner material into unique, usable bags. From this arose the idea to use the bags for a good cause, in cooperation with the UEFA Foundation for Children. The finished bags, filled of exclusive gifts and invitations to the UEFA Europa League final in Gdansk, were donated to Amp Futbol Polska and Fair Play Program, two organisations working to support children with special needs in Poland. A total of 60 string bags and match tickets were handed over to the children by UEFA ambassador Jerzy Dudek. It was a very special moment for the children and a unique experience to fulfil their dreams of attending a UEFA Europa League final.
"After a long time without spectators I'm looking forward to the UEFA Europa League Final" said Jerzy Dudek, UEFA Ambassador. "It's nice that Hankook, as a long-standing partner of UEFA, supports two such great organisations by bringing them to the game."

"It's an awesome experience today made possible by Hankook. Seeing Manchester United and Villarreal FC is something really special for me. A dream comes true" stated one of the young participants.
The bags were produced by German non-profit organisation Lebenshilfe Bruchsal e.V., which supports people with disabilities in various ways, including job opportunities at six production sites it runs in the district of Karlsruhe. Each bag is unique because it is made from a different part of the centre-circle banner.
The UEFA Foundation for Children has secured an additional 50 tickets to the UEFA Europa League final, to be shared by Hope for Mundial, winners of the 11th Polish Football Championship for Children from Care Homes in 2020 and Fair Play Program.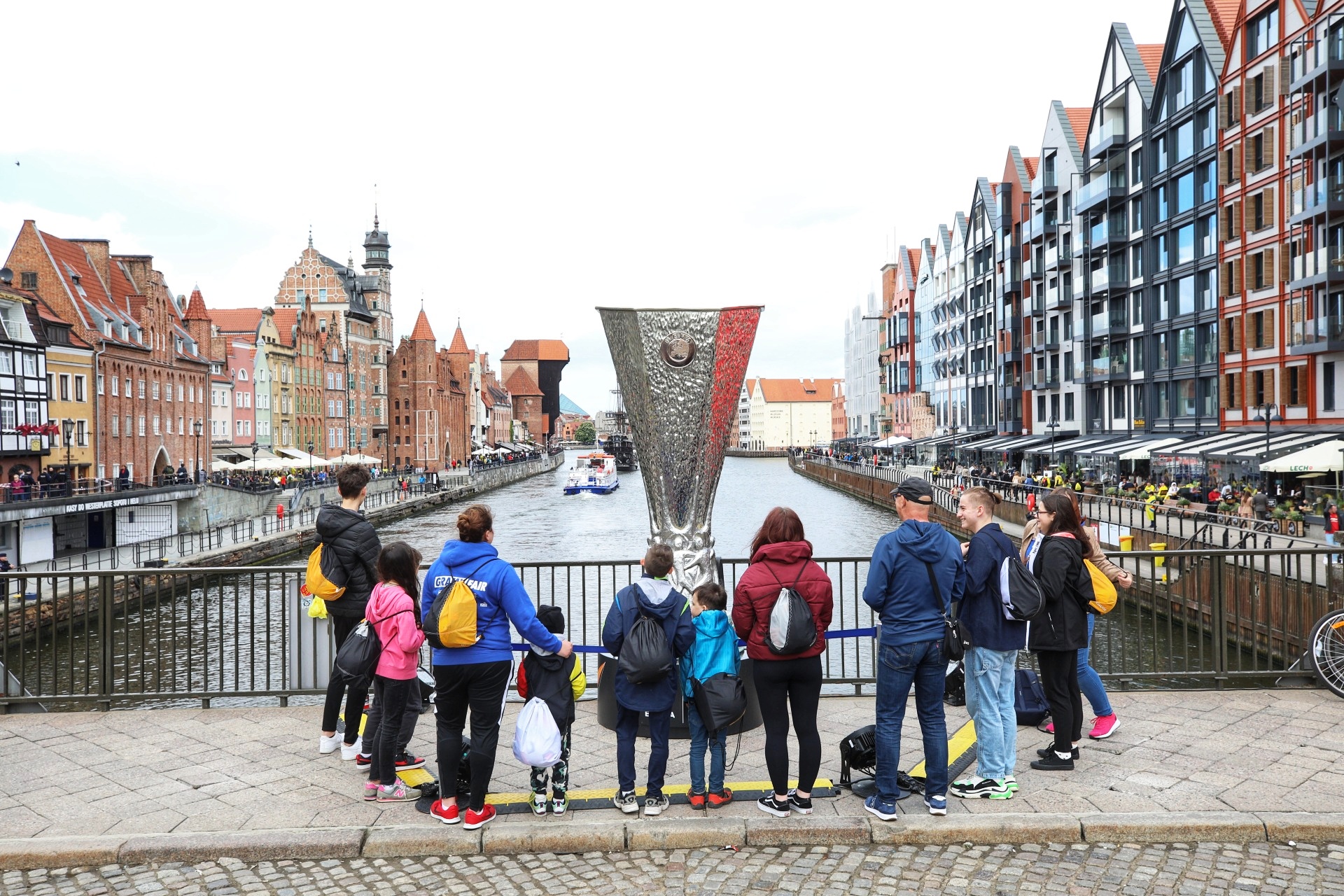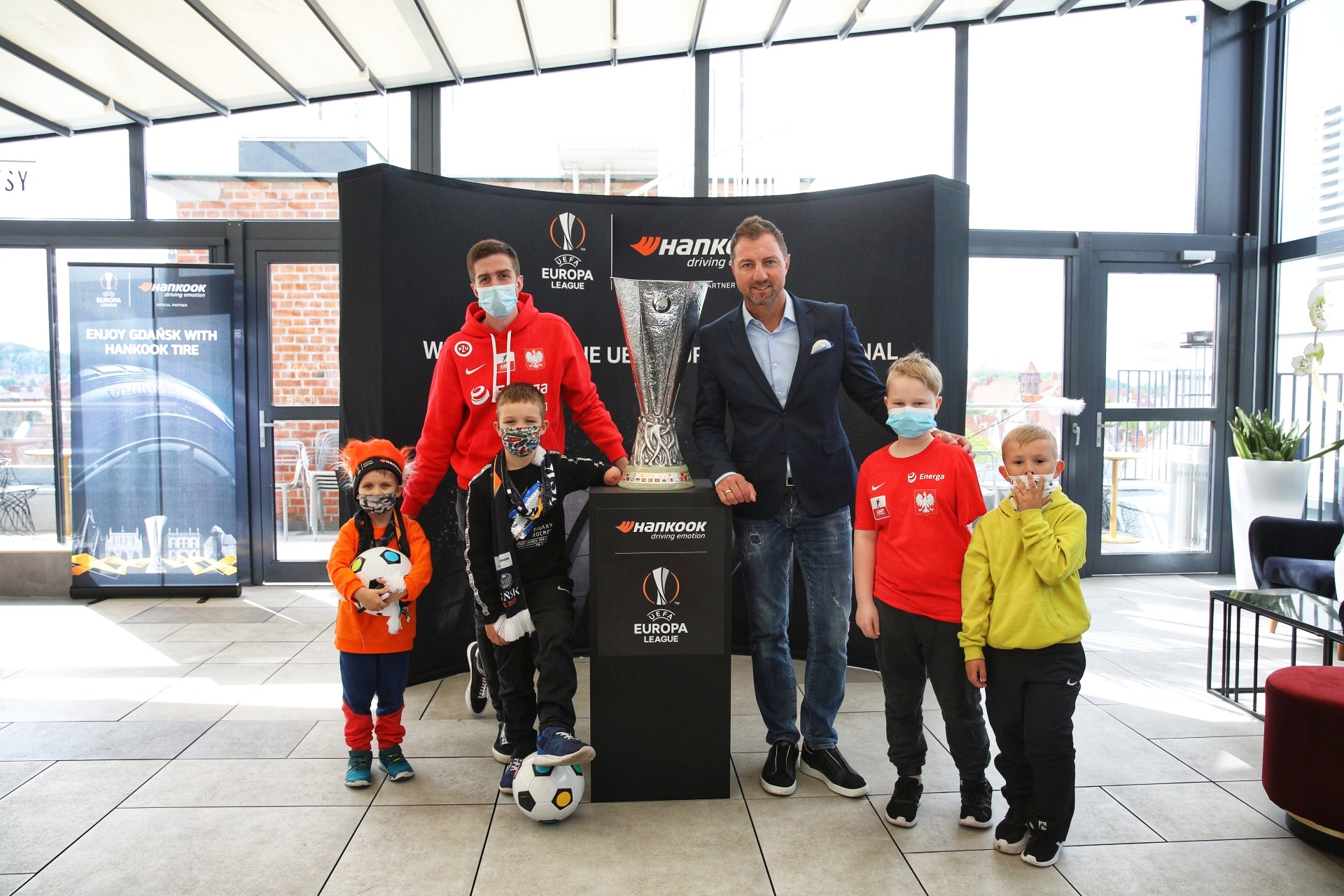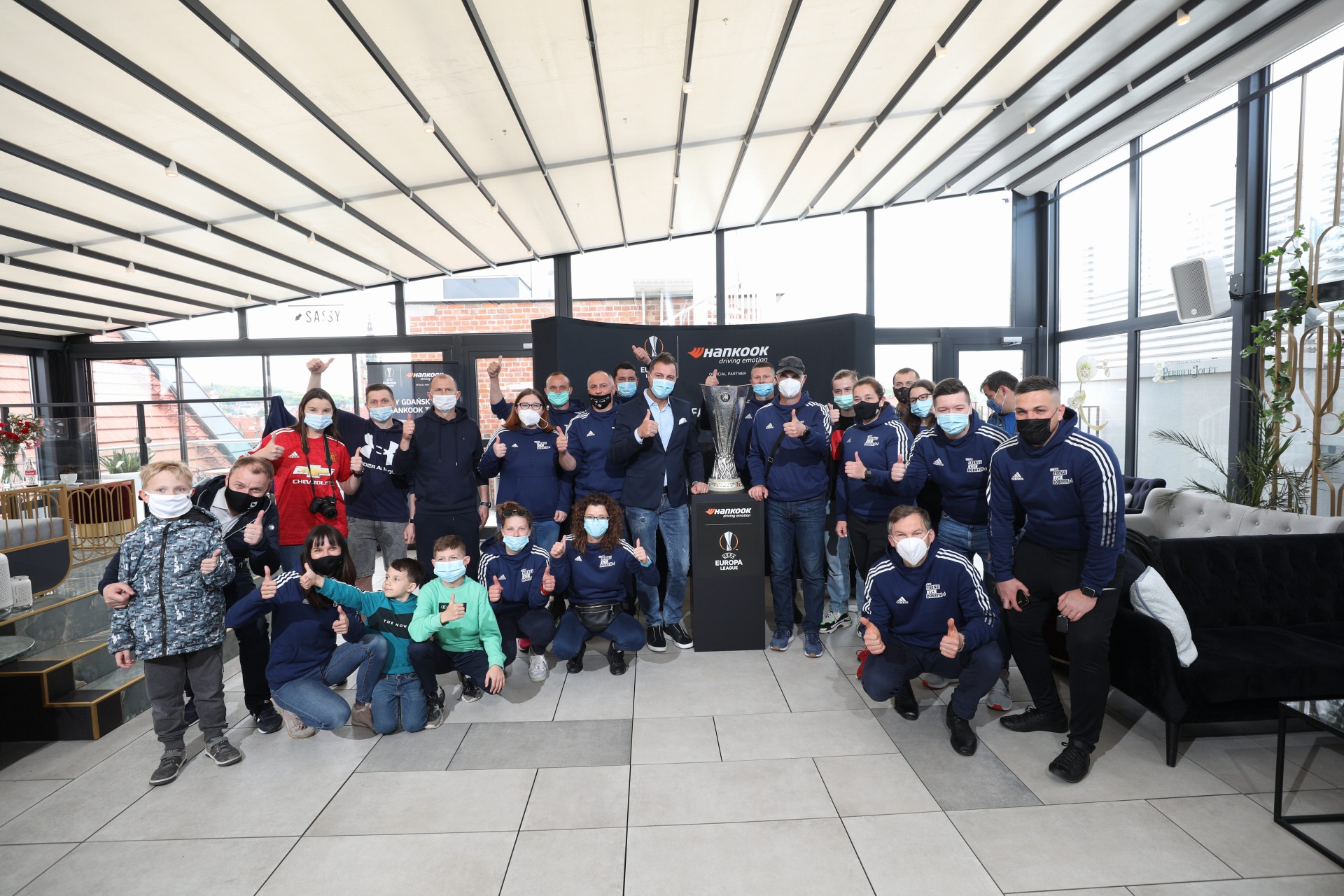 Kids form Fair Play Program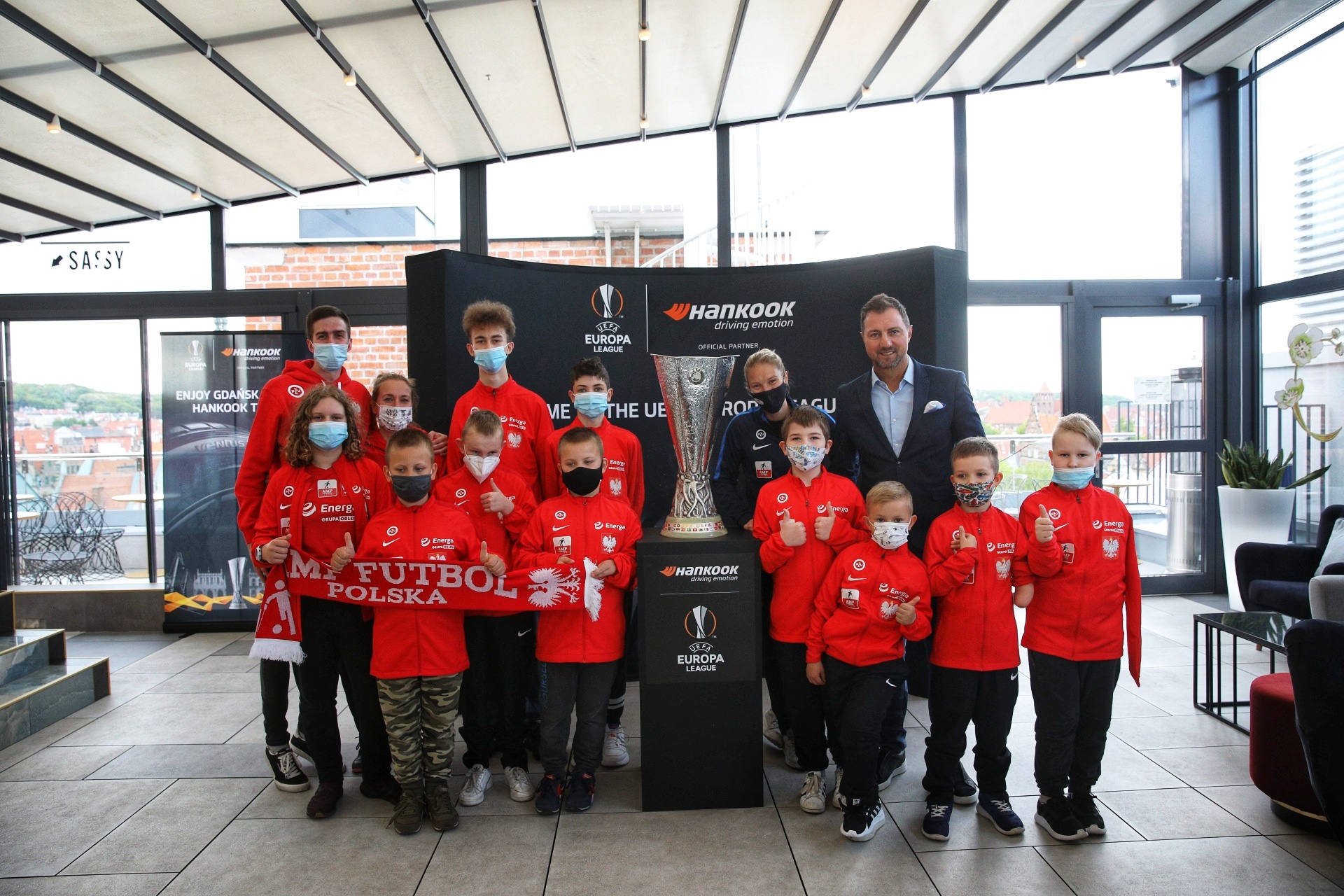 Kids from Amp Futbol Polska

Hankook Tire manufactures globally innovative, award winning radial tyres of proven superior quality for passenger cars, light trucks, SUVs, RVs, trucks, and buses as well as motorsports. Hankook Tire is aspiring to bring consumers the utmost excellence in product quality, technological excellence and driving satisfaction. Hankook Tire's European headquarters are located in Neu-Isenburg near Frankfurt am Main in Germany. The manufacturer operates further branches all over Europe. Hankook Tire employs approximately 20,000 people worldwide and are selling their products in over 180 countries. Hankook Tire has been represented in the renowned Dow Jones Sustainability Index World (DJSI World) since 2016. For more information please visit http://www.hankooktire-mediacenter.com or www.hankooktire.com