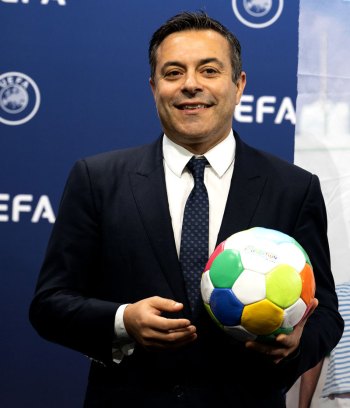 Biography Andrea Radrizzani.
Born September 1, 1974 in Italy, Andrea Radrizzani is a leading entrepreneur who has been at the forefront of the global sports media industry for the past 20 years.
He began his career in sports media in 1999 with digital sports content distributor Media Partners, where he founded its China business. He went on to cofound MP & Silva in 2004, launching the renowned sports media agency's operations from its headquarters in Singapore and leading its global expansion into 20 countries.
Andrea is the Founder and Chairman of Aser Ventures, a pioneering investment platform specialising in sports, media and technology. He has launched the broadcasting group Eleven Sports. He has also led investments in a number of sports, media and technology companies including Creed Media, Hellodi, Sports Data Labs, Epico and more.
Andrea is the Founder and Chairman of Play for Change – an international charity that uses the power of sport to improve the lives of children around the world.
He holds a bachelor's degree in Public Relations from IULM University, Milan.