Location and general information
Categories

Access to Sport -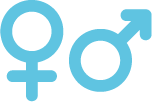 Gender Equality -

Personal development
Almost 70% of Montreal's population are immigrants. Dreams Passion Montreal works in areas where low-income immigrants are concentrated, offering team sports in partnership with local community centres. Football is used not only as a form of physical activity but also as a tool for integration, especially the integration of girls.
Dreams Passion Montreal helps Montreal's community centres provide inclusive and equitable mixed football activities. When girls and women come into their own through sports, they can thrive in their private and professional lives and bring positive change to society.
Gender diversity is as much a fact of team sports as it is of daily life, so it is essential for young boys to be educated about tolerance and respect. It is equally important to build girls' confidence to take part in mixed activities.
The aim of the project is to create an environment that enables the personal development of vulnerable young people whose parents cannot afford to enrol them in extracurricular activities. The goal is to help young people integrate into their community and educate boys about respecting and including girls.
Use sports as a tool for integration and social development.
Promote equitable and equal participation in sports and combat all forms of discrimination, including gender-based discrimination.
Develop the self-esteem and self-confidence of girls through mixed sports.
Foster positive attitudes and behaviours in young people and improve their team working skills.
Supporting community centres in their weekly mixed football activities, by providing a structure, coach, fair play-based methodology and equipment if needed.
Providing a series of No Girls Offside football workshops, usually combined with other activities (Zumba, basketball, singing), to promote leadership, self-confidence and a sense of belonging in girls.
Organising a yearly Urban Football Festival bringing together all the participants, their families and the project partners to celebrate everyone's involvement.
100 girls will have taken part in activities that are 100% female or led by women by the end of 2021.
At least 150 children (minimum 25% girls) will have participated in mixed football activities at community centres.
More than 150 young people will have learned about group dynamics, including how to work as a team, respecting diversity and other people's ideas, accepting criticism, making constructive comments based on mutual respect, peacefully. managing and resolving conflict, and following rules.
More than 150 young people will have adopted positive attitudes and behaviours, including honesty, integrity and working together.