Location and general information
Categories

Access to Sport -

Conflict victims -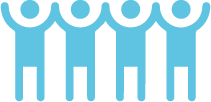 Strengthening partnerships
The war in Ukraine has given rise to a severe humanitarian crisis and widespread displacement.  
At the outset, there was an immediate need for emergency humanitarian aid including food, transport to safer locations, accommodation, medical assistance, psychological support, schooling and childcare.  
Since then, 8.1 million Ukrainian refugees have found themselves scattered throughout various host countries, struggling to integrate and adapt to their new surroundings. Their needs are multifaceted and pressing, from material assistance and food security to healthcare, employment, accommodation, education, and access to vital information.  
Of particular concern is the plight of refugee children. An estimated 44% of Ukrainian refugee households across Europe comprise school-aged children between 5 and 17 years old. Their need for structured support is of paramount importance. Not only do they require access to quality education, but also structured psychological support to address the traumas they have endured.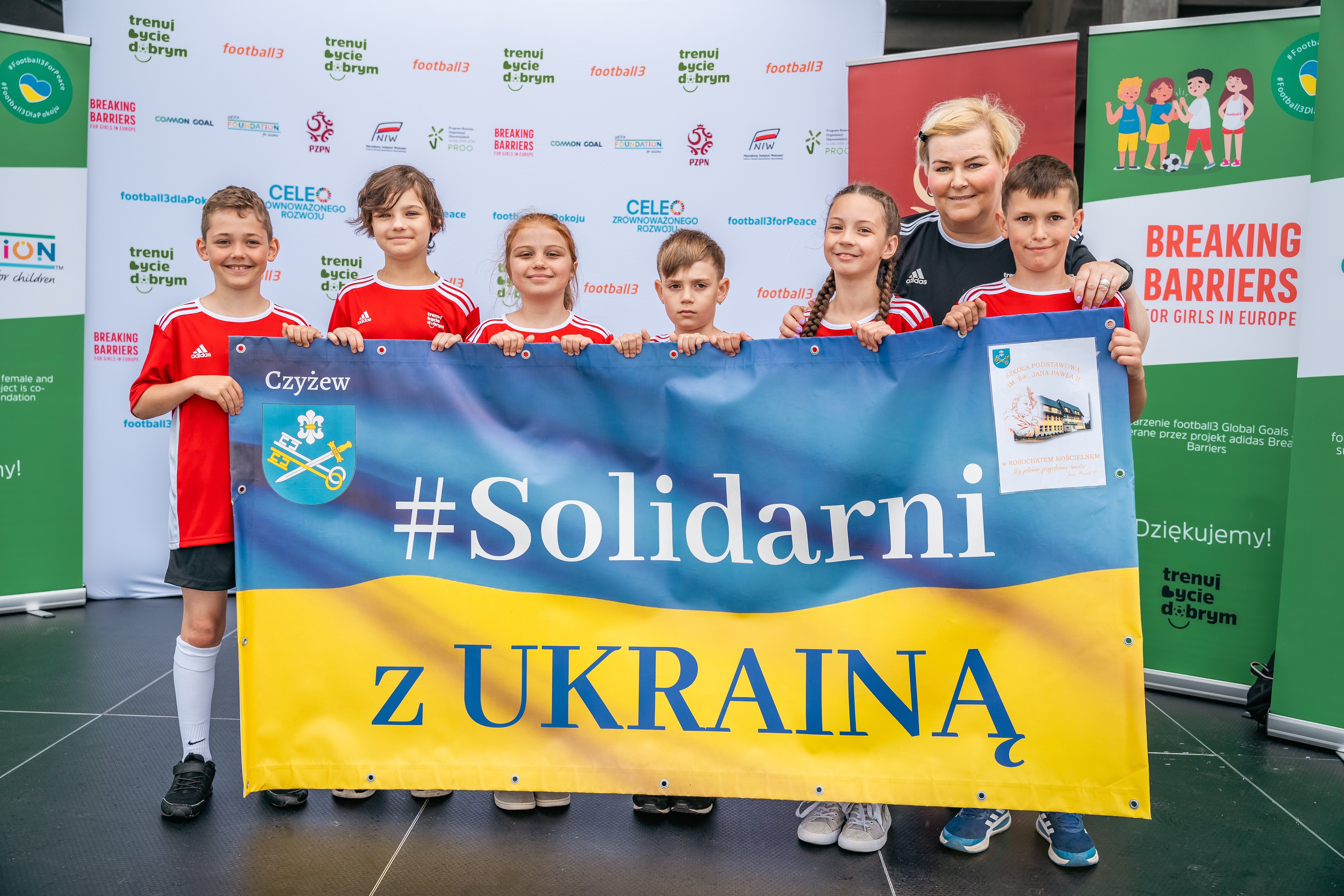 Secure basic supplies, medical assistance and psychological support for displaced people on the move within Ukraine and in neighbouring countries.​

 

Provide access to accommodation, medical assistance, childcare, schools and information about access to employment 

 

Offer structured psychosocial support and inclusive activities that encourage integration through football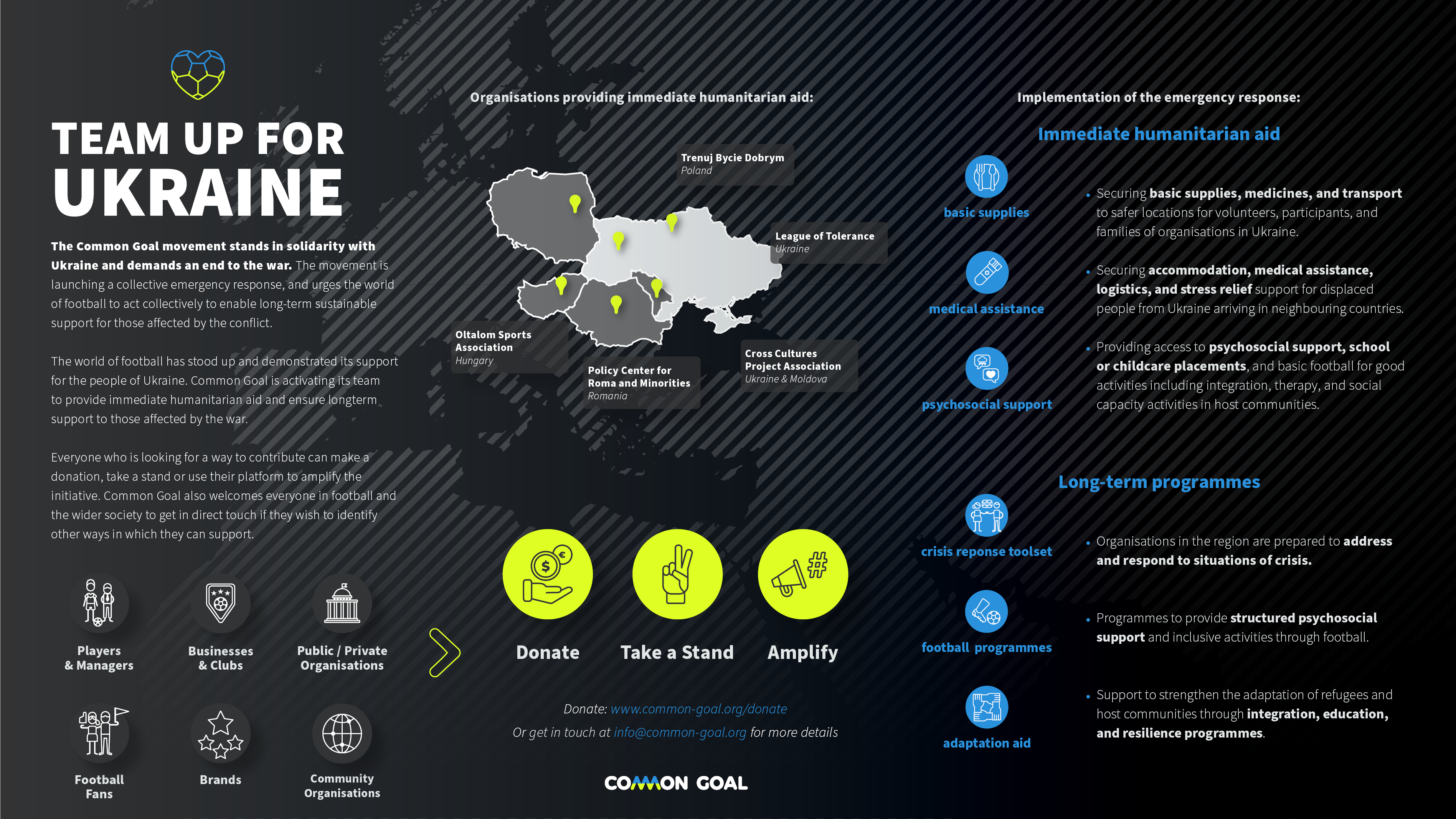 Through the Team up for Ukraine emergency response fund, Common Goal has activated a team of organisations, players, foundations, brands and other stakeholders in football to provide immediate humanitarian aid and ensure long-term support to those affected by the war.  
With the support of the UEFA Foundation for Children and others, a total of 14 organisations in 11 countries have got involved: SpreeFlanke, Fundación Red Deporte y Cooperación​, Spirit of Football​, War Child Germany​, Trenuj Bycie Dobrym​, Oltalom Sport Association​, INEX-SDA​, Cross Cultures Project Association​, Champions ohne Grenzen​, Fútbol Más Foundation​, AMANDLA, Kicken ohne Grenzen​, League of Tolerance,​ and Policy Center for Roma and Minorities​.
These organisations have offered different types of support in and outside Ukraine, including logistical support, transport to safer locations, accommodation, medicines and other basic supplies, cultural integration and adaptation, access to psychosocial support and stress relief, job integration, adaptation and training​; and school or childcare placements​.
Within Ukraine, 3,000 humanitarian kits containing medicine, food and essential goods have been distributed to internally displaced families, and 56 communities have received tools, materials and equipment for events. 
Collectively, the projects and organisations supported by the fund have collaborated with 183 partner organisations, including schools, football clubs, local authorities and another NGOs.​ A total of 16,937 children and adults have directly benefited.