Location and general information
Categories

Access to Sport -

Children with disabilities -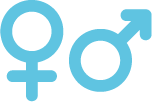 Gender Equality -

Personal development
The GOALS organisation uses football to engage young Haitians in programmes focused on education, health and the environment to improve their quality of life. Through leadership development and social change initiatives, GOALS is creating stronger, healthier communities in areas where no other non-profit or government services exist. People in these severely deprived areas have no electricity or running water and 80% of the players' parents are unemployed.
Team GOALS is a sport-for-development programme focused on football, education and community service. It is designed to develop leadership skills, spark change, and promote equality. The emphasis is on teaching life skills such as literacy, health literacy, conflict resolution and gender equality. It takes a holistic approach and actively engages each of the participants. Through their love of playing the game, they learn how to be engaged members of their community.
Team GOALS aims to improve physical and mental health as well as the environment. Each objective relates to GOALS' overall mission to create healthier and more stable communities in the long term, so that every child in rural Haiti can realise their potential and follow their dreams. By using football as a platform for development, GOALS reaches children who are left behind by conventional educational systems.
Football: daily practice using specialised curricula (CAC and SFW games) to teach inclusion, conflict resolution and gender equality; friendly matches; and rural outreach.
Health education: disease prevention; sex education; and proper hygiene.
Climate action: tree planting; recycling; and community gardens.
Leadership training: youth leaders identifying community issues and solutions.
Education: literacy programme and high school scholarships.
Community service: volunteerism.
Improved physical and mental health of GOALS participants.
92% of participants will have played sports for the first time.
77% of underweight children reached the normal weight range.
Annual pregnancy rate in GOALS areas under 1% compared to a 7% country average.
35 literacy class graduates, 25 scholarship recipients and average test scores up from 13% to 71%.
300 trees and three community gardens planted.
400 youth aged 8 to 18 will have increased their self-confidence, health literacy and awareness of social issues through purposeful play.
Six youth-led community improvement projects.