Location and general information
Categories

Access to Sport -

Children with disabilities -

Conflict victims -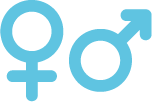 Gender Equality -

Infrastructure and equipment -

Personal development
Children make up 60% of the Ugandan population, and 55% of them are experiencing child poverty. Of the 270 million people in Africa living in slums, 2.4 million are in Uganda and 60% of them reside in Kampala. Acholi Quarters is one of the biggest slums in Kampala and is home to over 20,000 people. Children living in slums face deprivation, exclusion, vulnerability and lifelong difficulties linked to limited physical, psychological and intellectual development. They are exposed to violence, exploitation, abuse, neglect, child labour, trafficking, sexual exploitation and child marriage.
The Sports for Resilience and Empowerment Project (SREP) aims to transform the vulnerable Acholi Quarters community through sports and was a result of consultations between the Aliguma Foundation, the children's families and caregivers and community leaders. The project targets girls, boys, women and other caregivers (including refugees and those with disabilities) living in Acholi Quarters. A sports facility equipped with basic training facilities will enable 850 women and other caregivers to gain skills to start and manage their own businesses, allowing them to take care of themselves and their families sustainably. The goal is to protect over 2,500 children from exploitation and enable them to go to school and delay marriage until the right time.
Develop a sports training facility to develop the talent of children in Acholi Quarters slums.
Use sport and trade skills to empower 2,500 children and 850 caregivers to escape social and economic exclusion by 2021.
Improve the capacity of 200 trainers and coaches to manage and improve the talent and social behaviour of the children.
Create access to social and economic opportunities for women and their children.
Raise awareness about child protection and gender equality.
Training and mentoring community-based volunteers, informal community trainers and coaches, linking them to schools and churches in the community and establishing a 'children- to-coaches' support network.
Community sports activities and events involving all demographics of the community for social, health and wellness as well as talent development purposes.
Installing and erecting goal posts and nets, fencing the sports facility, building toilets and changing rooms, and procuring balls and other training equipment.
Training caregivers in practical skills such as shoe making, jewellery, tailoring, fashion and design, cookery, house-keeping, child care, nutrition, phone repair, computer literacy, finance, business plans and business development.
Drafting user manuals, best practice briefs and articles and conducting research studies and project evaluation.
A sports facility in Acholi Quarters equipped with decent basic training facilities, toilets and changing rooms.
200 trainers and coaches able to manage the holistic development of children.
At least 700 women and other caregivers possessing skills needed to start and manage their own businesses and take care of themselves and their families.
2,500 children aged 6–17 (1,800 girls and 700 boys) protected from exploitation and able to go to school and delay marriage.
Gender equality in Acholi Quarters promoted and improved through equal opportunities.