Location and general information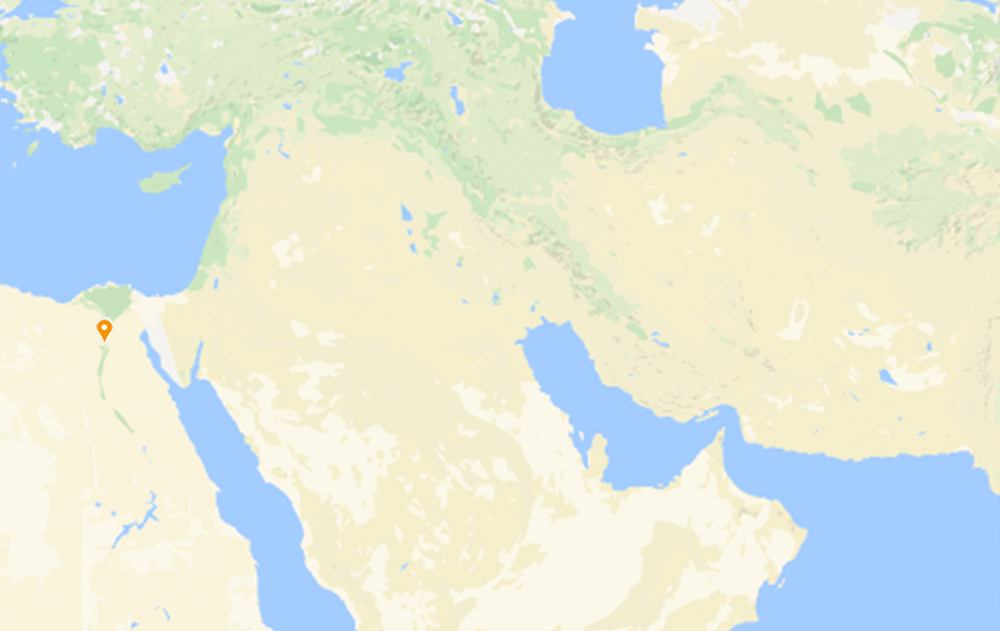 Terminé
Categories

Access to Sport -

Conflict victims -

Personal development
Context
By January 2017, Egypt had taken in over 191,000 UNHCR-registered refugees and asylum-seekers, 40% of whom are children. Of these children, 60% are Syrians, 17% Sudanese and 6% Ethiopians. The remainder are from Iraq, Eritrea, Somalia, South Sudan and Yemen. In 2016 the total population of concern was 50% higher than in 2015. Together with workers from other regions such as Asia and clandestine immigrants, the International Organisation for Migration estimates that the overall number of refugees and migrants in the country is probably as high as one million.
A difficult socio-economic environment, increasing living costs, discrimination and language barriers all make it difficult for refugees to integrate. Their physical safety is also cause for concern.
Limited livelihoods and a loss of hope of returning home have contributed to an increase in the number of refugees attempting to reach Europe. At the same time, the child-protection situation is alarming. In addition to the physical and psychological suffering experienced by refugee and migrant children, they are subject to gender-based violence, violence in schools and child labour, and many drop out of school. The lack of educational opportunities contributes to a sense of hopelessness and isolation.
Project Content
Target population
1,500 young people (between the ages of 15 and 22) regardless of nationality, gender and refugee status, migrants and host communities. This makes an average of 150 youngsters per location, with special attention to girls (50%) and children with disabilities (when appropriate support is available).
70 coaches (men and women) – 20 professionals and 50 young leaders / parents – 7 per location
750 carers
2,000 local community members – 200 per site
Project location
Terre des Hommes will run this project at ten sites within the governorates of Greater Cairo and Damietta:
in the seven existing family centres
in mobile units – youth centres, public spaces, community schools
In its sport for protection and social inclusion programme, Terre des Hommes focuses on community support for refugees and migrants, children and young people, as well as vulnerable Egyptian communities. Sport, and football in particular, plays an important role in healing and helps people cope with physical health issues as well as social, psychological and developmental needs, especially young people who suffer stress and anxiety as a result of their displacement.
The programmes provide a safe, structured and friendly environment for children to share their emotions, strengthen social cohesion, and reinforce educational messages. Girls and young women have the opportunity to take part in sports activities from which they were previously excluded. Recently, activities have been extended to parents, to free them from their daily routine and strengthen family relationships.
Objectives
Design a training programme for coaches, including not only technical football skills but also soft skills such as intercultural competence, leadership, conflict resolution, team-building and communication.
Organise weekly sports sessions for boys and girls in a safe and child-friendly environment. Once or twice a week per location.
Continue to provide weekly psychological activities. The combination of artistic and sports activities has proved to be worthwhile in terms of the impact on the psychosocial wellbeing of children and teenagers. Six days a week.
Provide teenagers with life skills and the knowledge they need to adapt to Egyptian society. Three days a week.
Provide intergenerational sports activities.
Organise cultural and sport events. Once a month.
Organise football tournaments. Every six months.
Create awareness of child protection, social inclusion and social cohesion during the weekly sessions and campaign during sporting events.
Use social media for local communication, featuring short videos and success stories.
Expected results
Refugees and migrant children and teenagers become active community agents to improve their wellbeing and their social inclusion
Sustainable sport together with psychosocial and life-skill activities increase social inclusion and community-based protection for vulnerable children and teenagers
By the end of the project, 70 local coaches, professionals and youth leaders will have enhanced their technical and leadership skills so that they can help youngsters to act as agents of change in their refugee, migrant and host communities
Through social sport activities, 1,500 young people have improved their psychosocial wellbeing (self-esteem, self-confidence) and peer support, allowing them to be more confident when interacting with peers
1,500 youngsters and 2,750 parents and locals are mobilised to take part in activities that promote community and social cohesion, including gender and disability
Partners