Location and general information
Categories

Access to Sport -

Conflict victims -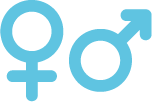 Gender Equality -

Healthy lifestyle -

Personal development -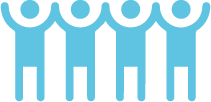 Strengthening partnerships
Tunisia is facing economic and social challenges that have significant repercussions for its population, in particular children, young people and marginalised groups, including women and migrant communities. The COVID-19 pandemic further exacerbated socioeconomic conditions, contributing to rising frustration in the country and tensions between migrants and their host communities.
When the discrimination and exclusion experienced by migrant populations in Tunisia, particularly those from sub-Saharan Africa, are added to this situation, it can be seen that there is a need to promote social inclusion, tolerance and diversity within the migrant and host communities. Using sport as a vehicle for change, an activity that increases the participation of children and women, this project aims to encourage and facilitate social inclusion between migrant and host communities in five cities in Tunisia .
Building on the pilot project "Sport for Inclusion: Football Against Racism", this project aims to extend its reach to marginalized communities to participate in sports activities and to develop coordination and collaboration with stakeholders. governmental and non-governmental to ensure safe and inclusive communities in Tunisia.
Reinforce the social inclusion of migrant and local populations in Tunisia in accordance with international law and standards on migration and human rights.
Building on the pilot project, Sport for Inclusion: Football against Racism, this project aims to extend the scope to marginalised communities so that they can participate in sports activities. It also seeks to further its coordination and collaboration with both governmental and non-governmental actors to promote safe, inclusive communities in Tunisia.
The overall objective of the project is to contribute to the improvement of social inclusion between migrant and host communities. This is especially the case for women and children, and is achieved by enabling local and national actors to provide educational services through sport and other recreational activities. This approach facilitates social integration, provides training and raises the awareness of tolerance, inclusion and the fight against discrimination among the broader community. The project will build on a pilot initiative in the cities of Sfax, Sousse, Tunis and Zarzis and will include gender considerations in all aspects of the programme's design and implementation, evaluating the unique challenges and opportunities for women and children to participate in sport as a means of empowerment and to build self-esteem.
The project's approach is based on the theory of intergroup contact, adopted by IOM around the world, including IOM Tunisia, to promote social cohesion. Intergroup contact theory states that when people from different origins meet and mix in the appropriate circumstances, trust increases and prejudices decrease among the participants. This method, taken from the field of social psychology, was first put forward by Robin Williams in 1947 and has subsequently been supported and developed by other researchers. There is now an enormous amount of empirical evidence that, under the right conditions, positive contacts between individuals from different groups in society are likely to improve relations between those groups. The project is anchored in this approach and will also use a proven methodology to evaluate the initiative's impact.