Location and general information
Categories

Access to Sport -

Employability -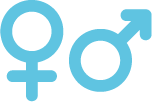 Gender Equality -

Infrastructure and equipment -

Personal development
For over 30 years, Cambodia has suffered from landmines and explosive remnants of war (ERW). Children are the most vulnerable and account for over 50% of the casualties.
Survivors are left maimed and traumatised, often removed from school, depriving them of an education, then further stigmatised as a burden to both their family and the broader community.
Since the Spirit of Soccer programme started in Cambodia in 2006, the land mine casualty rate has dropped from 875 to 65 per year in 2020. In simple terms, without our intervention, these and similar tragedies would continue unchecked.
Our mission is to use soccer to educate children living in conflict and post-conflict regions about the dangers of landmines, ERW and COVID-19.
We educate, train and employ local coaches and teachers to use our curriculum. The easy-to-understand football-related lessons teach children how to identify and avoid specific risks and unexploded ordnance. The culturally sensitive, fun and inclusive, approach creates a safe environment that provides healthy physical activity, hope and happiness.
14,000 youngsters (60% Male/40% Female) involved in professionally delivered football activities
40,000 indirect beneficiaries of education and coaching workshops, local tournaments, peer-to-peer and multimedia campaigns, kits and outreach materials (posters and notebooks)
60 local coaches trained in COVID-19 and ERW risk education, youth coaching at D licence level
Candidates for the workshops will include 25 Khmer United Nations peacekeeping deminers at the request of the ministry of defence
Running coaching clinics through local schools in mine-impacted communities for 14,000 at-risk children
Expansion of field educational materials for ERW accidents and COVID-19 prevention measures to indirectly reach 40,000 youngsters
Ongoing liaison with the national Mine Action working group
Organising three football tournaments involving 150 players each (60% boys, 40% girls), delivering football coaching, ERW accident and COVID-19 risk reduction education
Preparedness training and education materials for players
Door-to-door training in the event of school closures
Distribute 400 footballs and 14,000 ERW notebooks through coaching clinics and tournaments
Reach a target of 14,000 direct and 40,000 indirect participants, within a wide demographic of coaches and leaders, local youngsters, adults, educators, ministry officials and ERW working groups