Location and general information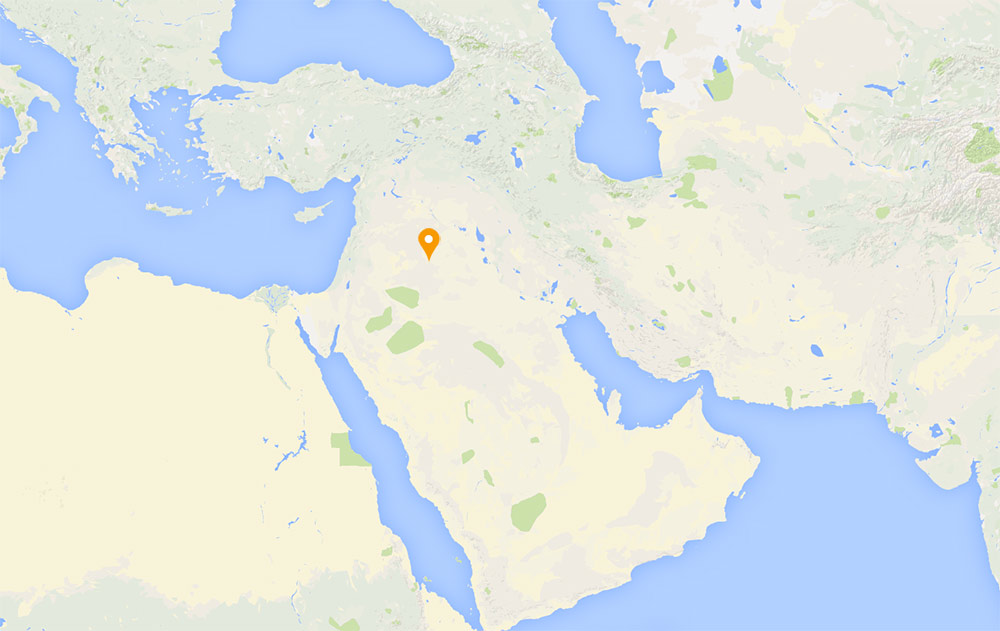 Closed
Categories

Access to Sport -

Conflict victims
OUR AIM
The UEFA Foundation for Children is supporting the Spirit of Soccer project in Iraq, the main aim of which is to use the power of football to educate children about the dangers of landmines and explosive remnants of war. The project includes mine risk education, using educational activities to reduce the risk of injury from mines and unexploded ordnance by raising awareness and promoting behavioural change.
PROJECT CONTENT
Sport as a vehicle for learning
Sport plays a healing role for children forced to live in camps without formal education or social structures.
The humanitarian consequences of violence in Iraq and Syria have been catastrophic, leaving some 5.2 million people in urgent need of assistance in Iraq. Since December 2014 more than 2.2 million Iraqis have been internally displaced, and half of them are children under the age of 18, forced to live in camps without any formal education or social structures. In such environments children are at increasingly at risk from drugs, crime and recruitment by extremist groups. They will also have to one day return to homes now polluted by the legacy of conflict, where landmines, unexploded ordnance and improvised explosive devices will be a constant and deadly threat.
150 local Iraqi and Syrian coaches to reach our objectives
Training will involve a mixture of interactive classroom learning and hands-on field-based activities.
Project objectives :
Teach 150 Iraqi and Syrian football coaches (30% women) the fundamentals of trauma and mine safety:a. KEEP AWAY from dangerous areas
b. DON'T TOUCH mines or explosive remnants of war
c. REPORT mines or explosive remnants of war to someone in authority
d. COMMUNICATE the above to friends and family
Deliver mine risk education through football to 25,000 Iraqi and Syrian children
Recruit 5,000 high-risk, fighting -age men into a 'anti-extremism football league'
Deliver mine risk education messages indirectly to 75,000 Iraqi and Syrian refugees and internally displaced people
Increase access to football in under-served communities
Objectifs et résultats attendus
150 new football coaches qualified according to professional standards
Min. 90% of coaches report increased skills in football coaching and mine risk education
25,000 children participate in mine risk education through football activities
Min. 80% of participants report increased mine safety knowledge. Reduction in the risk of accidents involving mines and unexploded munitions for children in vulnerable communities
Participation of 5,000 teenage men in 'anti- extremism football league'
Development of sporting and recreational activities for displaced people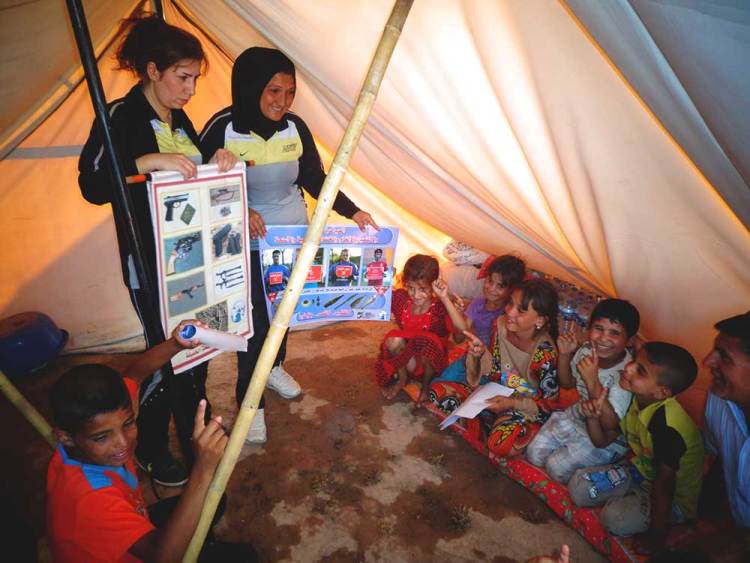 LIENS
Spirit of soccer : http://spiritofsoccer.org/
US Department of State : www.state.gov/t/pm/wra/
Iraqi Football Association : www.the-afc.com/member-association/iraqi-football-association
LOGO