Location and general information
Categories

Access to Sport -

Employability -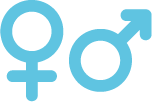 Gender Equality -

Personal development
Busajo Campus is a social and educational project aimed at street children living in the Ethiopian city of Sodo and the surrounding rural areas. It is estimated that there are about 3,000 street children in Sodo.
The ultimate goal of Busajo Campus is to reintegrate street children into their families and society. The project focuses on helping the girls and boys to become more autonomous and self-sufficient by investing in their cultural, educational and professional growth – something which in turn favours the social and economic development of the wider community.
Busajo Campus promotes both vocational and psychological support as the best way to guarantee the children a better life of social integration and to fight the poverty in which they live, helping them to regain confidence in their future. Sport is also promoted as an educational activity that supports physical and emotional growth and a social activity that teaches the rules of coexistence and community.
Busajo Campus guides the children through a path of recovery that is initially physical and then psychological, emotional and attitudinal helping them become happy children now and agents of sustainable development in their country in the future. However, the current workshops are no longer sufficient for training needs and to support the economic sustainability of the Campus.
The support of the UEFA foundation will enable Busajo Campus to create two new workshops and enhance its professional courses to increase vocational training and job opportunities for participants.
The new workshops in tailoring/weaving and carpentry will allow the young people to learn indoors during the rainy season. Two new buildings will provide the space and machinery for them to improve their technical skills, giving them the opportunity to start their own businesses with minimal capital and to specialise in quality craftsmanship which is in high demand in Sodo.
The young people's soft skills will be improved through educational sports activities including an 'Olympic Games' for children that will take place on the campus sports field.
Increase the potential of the campus by expanding the workshops.
Enhance young people's technical skills, in tailoring/weaving and carpentry, giving them an opportunity to start their own business and develop quality craftmanship, which is in high demand locally.
Increase the economic sustainability of the campus by enabling the sale of self-produced goods.
Increase young people's soft skills through sports.
Constructing the buildings for the new workshops.
Delivering four professional training courses (in bamboo carpentry, soap-making, bakery and tailoring/weaving).
Providing start-up support to help young people set up their own businesses upon completion of their training.
Holding 'Olympic Games' for children to promote equal opportunities and socialisation.
Coordination, monitoring and communication.
Two new buildings which will improve the professional training offered by Busajo Campus and improve its economic sustainability.
Four professional training courses for 20 boys and girls aged 15–20.
Start-up assistance for four self-employed businesses for young people who have finished their training.
Informal educational sports activities for 60 young people on campus to promote equal opportunities for girls and boys and integration between children residing on the campus and the community.