Location and general information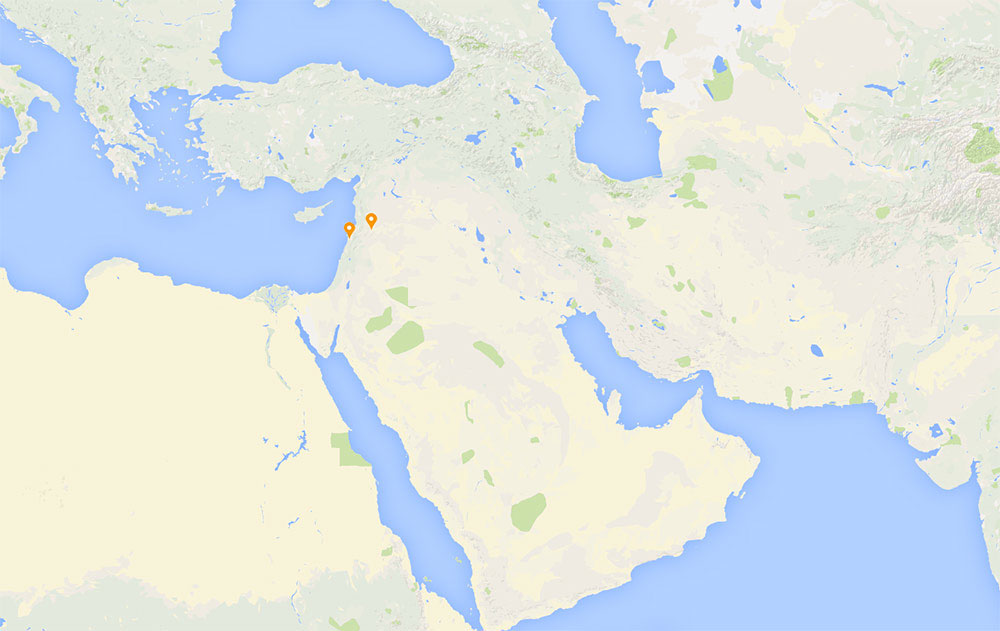 Closed
Categories

Conflict victims -

Personal development
CONTEXT
Lebanon's refugee crisis, which is now into its sixth year, has surpassed all of the very worst predictions made. Lebanon now has the highest refugee-to-population ratio in the world, hosting nearly 1.2 million registered refugees. With about 28% of those refugees between the ages of 10 and 24, this crisis is having a disproportionate impact on children and young people.
The crisis has also had a significant impact on Lebanon itself – be it politically, economically or socially – and the country's fragile security has been placed under considerable strain.
In such circumstances, adolescents and young people are extremely vulnerable to abuse and exploitation. In addition to being susceptible to risky behaviour, they are also at risk of being recruited by criminal gangs and militia groups fighting in local and regional conflicts. And yet, largely as a result of the sheer scale of the Syrian crisis, humanitarian aid and relief efforts have focused primarily on younger children and prioritised their needs instead. Programmes aimed at older children and young adults have been both fewer in number and smaller in scope and scale.
PROJECT CONTENT
Using sport to foster development and social cohesion has proved to be a particularly effective means of engaging with vulnerable young people. As several assessments have confirmed, inter- and intra-community sports activities/events are a powerful tool in this regard, bringing together vulnerable children and young people from different backgrounds and allowing them to interact and play together in a safe neutral environment. Sport has also been shown to foster self-confidence, personal development and teamwork, benefiting all areas of an adolescent's life.
This programme does more than just help individual young people and organisations; it encourages those beneficiaries to become agents of change within their own families and communities. Thus, the project is constructed in such a way that its impact will extend far beyond the number of direct beneficiaries, continuing to have a positive effect long after the programme has officially come to an end. Those beneficiaries are given all the skills and grassroots support that they need in order to impart their knowledge to other marginalised young people and implement programmes of their own, with the ultimate aim of spreading the football3 message across the country and encouraging the fostering of personal development through sport.
Sport has a particularly important role to play when it comes to children with special needs and girls in general. Stereotypes, social norms and traditions have traditionally resulted in football – and sport in general – being off limits to them. Opening up sports programmes to those children, giving them the opportunity not only to learn key life skills, but also to explore avenues that are typically closed to them, will help them to integrate into wider society and encourage them to actively question social norms. The football3 methodology encourages all participants to address issues such as inclusion, tolerance, fair play and equal rights – and for girls in particular, it gives them a tangible opportunity to exercise their rights, both on and off the field.
OBJECTIVES
1) Identify and train 185 sports providers (volunteer youth leaders and coaches), teaching them the football3 methodology and complementary skills (including life skills, communication skills and conflict management techniques)
2) Have 4,500 boys and girls between the ages of 10 and 14 (50% refugees and 50% from the host community; 60% male and 40% female) participating in regular sports activities fostering social integration, with an additional focus on life skills and health messages
3) Have at least 2,400 boys and girls between the ages of 10 and 14 participating in thematic tournaments and community sports events that foster social cohesion and integration into host communities
4) Develop a nationwide strategy encouraging the fostering of social cohesion through sport, in cooperation with existing partners and NGOs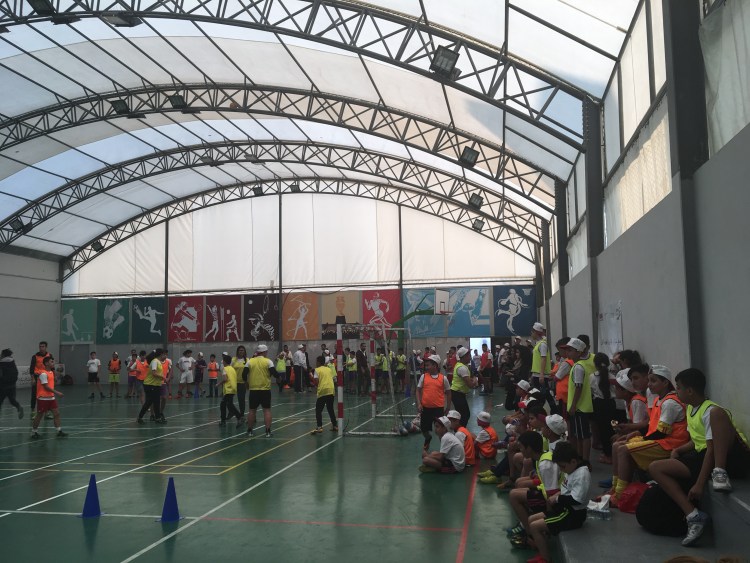 PROJECT ACTIVITIES
Train coaches and youth leaders in conflict management, complementary skills and the football3 methodology
ANERA is training 90 coaches and 95 youth leaders to work on sports-for-education in 100 popular football clubs across Lebanon. The coaches are already active in the sports clubs, teaching new techniques and methodologies.  The youth leaders will be youth identified in ANERA's current program as active youth who demonstrate leadership capacity in the community. This training programme aims to improve outreach, increase capacity, provide ideas for better, more professional sports activities and improve coaching. This is achieved through 60 training/coaching sessions addressing both technical sports skills and life skills.
Organise 150 sports courses, reaching 4,500 adolescent and youth girls and boys
Trained coaches and youth leaders run sports courses for children with a view to promoting and establishing sports activities in areas where access to sport is limited or non-existent. Those sessions are tailored to the needs of each target group, with eight to twelve 90-minute sessions being run each month (i.e. with a minimum of 12 hours of instruction a month), and they can be repeated if there is sufficient demand. The sessions also cover life skills and issues of hygiene, fostering personal development, with coaches and youth leaders passing on everything they have learnt in their own training.
Organise eight thematic inter- and intra-community tournaments and sporting events, with a minimum of 300 boys and girls participating in each event for a total of 2,400 adolescents and youth (with themes including nutrition, hygiene and life skills)
ANERA is also supporting eight sports tournaments (three in Beirut, four in the Bekaa region and three in the south of the country), with a total of at least 2,400 boys and girls taking part in inter- and intra-community activities aimed at fostering social cohesion and integration. This initiative empowers young people and youth-led groups to organise sports events and tournaments, helping to nurture relations between sports clubs and youth-led groups from different areas. These events, which represent an opportunity to bring together representatives of refugee populations and host communities, feature specific elements aimed at fostering peace, communication and social cohesion (rather than rivalry) between participants from different backgrounds.
PARTNERS