Location and general information
Categories

Access to Sport -

Children with disabilities -

Conflict victims -

Employability -

Environmental protection -

Healthy lifestyle -

Personal development -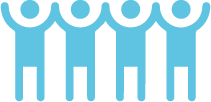 Strengthening partnerships
We strongly believe that sport and culture should be more connected and the Share: My Story programme promotes this. Children who hope to be the best footballers in the world should learn about culture for their personal growth and to broaden their horizons. We advocate for equality for girls and boys who, although from different backgrounds, all share the same passion.
Our project encourages social, sporting and artistic bonds, promoting the talent of young people and strengthening their physical, cultural and intellectual capital.
Specific objectives
Provide young people from different countries with new training and cultural skills, enabling them to express their voices through art.
Connect sport with cultural activities, the physical with the imagination, for the surrounding communities: families, neighbours, schoolmates.
Empower small clubs and NGOs in their efforts to inspire creative teamwork.
Creative camps in three countries: Senegal, Burkina Faso, Palestine
My story – a workshop in documentary filmmaking
Urban dance and movement – a workshop in urban dance
Location 1: Dakar, Senegal, 10–21 January 2023
Location 2: Jenin, Ramallah, Palestine, 1–14 July 2023
Location 3: Bobo Dioulasso, Burkina Faso, 1–11 December 2023
Creating and updating project website and social media accounts, producing PR content
1 December 2022 – 31 December 2024
Completion of the professional documentary film My Story
30 March 2024
Setting up and developing local football clubs
20 January 2023 – 31 December 2023