Location and general information
Categories

Access to Sport -

Employability -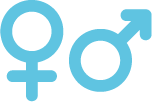 Gender Equality -

Personal development
Inequality & hate crime are rising issues in Northern Ireland & Ireland, with border towns between the two particularly at risk with relocation of migrant communities & refugees into small towns adding to existing tensions following the exit of the UK from the EU. Young people are particularly vulnerable, with tensions between communities over national identity coupled with organised criminality operating cross border leaving them at risk of participating in/being victims of negative behaviours.
This project will build community cohesion and tackle racism and xenophobia through the empowerment of young people from disadvantaged and vulnerable communities in Ireland / Northern Ireland – including those suffering economic disadvantage, racism and prejudice. We will use our project to enhance the skills, confidence and opportunities available to young people and drive a message of respect, inclusion and working together to create safer, stronger and more inclusive communities.
This project will create an environment for young people to work together to:
Create spaces & opportunities for enhanced cultural understanding & to tackle the negativity of racism & xenophobia.
Improve the confidence, skills & experiences of young people to enable & empower them to take a lead role in delivering a message of inclusion, equality & respect in their communities.
Create long lasting friendships and networks across communities and cultures to tackle social exclusion and prejudice.
Football coaching/games/tournaments bringing people together across communities/borders.
Workshops improving confidence, mental health/wellbeing, addressing issues of prejudice/racism/hate crime, including current/former players sharing lived experience.
Accredited training building skills, opportunities & networks.
Youth led social action projects promoting cohesion & inclusion.
Pathways into further education, training & employment for young people from vulnerable & excluded communities.
The Positive Futures project will:
Engage 250 young people from disadvantaged and vulnerable communities in regular sporting activity.
Support 150 young people in personal development workshops and mentoring.
Train 100 young people in accredited vocational qualifications.
Deliver 4 youth led community cohesion events to bring communities together.