Location and general information
Categories

Access to Sport -

Children with disabilities -

Conflict victims -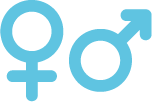 Gender Equality -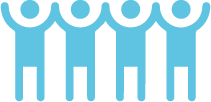 Strengthening partnerships
Throughout the world, more and more organisations are using sport as an effective development tool to meet targets related to education, social inclusion, child protection and empowerment. However, it must be accompanied by high-quality safeguarding training and robust safeguarding practices at all levels.
In 2021, the UEFA Foundation for Children and streetfootballworld took the lead in the sport-for-good sector by launching an online safeguarding course. A five-track training programme was developed in collaboration with experts to educate, support and raise the awareness of coaches, volunteers and everyone working in the sport-for-good sector.
In 2022, the online training programme will be refined and adjusted to the specific needs of those working with at-risk children and adults. All the content will be made available to all sport-for-good organisations worldwide with the aim of nurturing a global culture of mutual support in the safeguarding sector. The 'do no harm' principle will be at the core of each sports-based activity and regional, contextual and cultural specificities will be taken into account.
The overall goal is to minimise intentional and unintentional harm to vulnerable groups, especially children, in sport-for-good contexts. This will be achieved by building on UEFA's previous safeguarding initiatives to develop a certification course for all practitioners working with children and at-risk youth and with adults within the sport-for-good sector. The knowledge and training track will benefit from local expertise by engaging sport-for-good organisations working closely with children in their communities.
Refining and scaling up the existing sport-for-good safeguarding certification course to reach new organisations with the aim of obtaining feedback and making further improvements and thematic additions;
Boosting organisational capacity by developing tools and providing workshops on organisational safeguarding structures.
150,000 at-risk youngsters will be reached indirectly by the ten organisations that complete the online certification programme and attend the organisational safeguarding workshops;
150 new coaches and other sport-for-good practitioners, including youth leaders and counsellors, from ten new organisations will complete the online certification programme and take part in the workshops, gaining a qualification in safeguarding and building knowledge and skills relating to child protection;
The updated course will be disseminated to all of the 154 organisations in the streetfootballworld network, indirectly benefiting a total of 1.3 million at-risk youngsters.