Location and general information
Categories

Access to Sport -

Children with disabilities -

Conflict victims -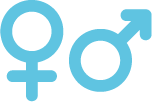 Gender Equality -

Personal development
Belgium does not currently have a satisfactory strategy to integrate vulnerable young people, particularly refugees, disabled children and institutionalised children. The Mbo Mpenza Challenge project has been working to rectify this for the past three years by using football to promote the sporting values of respect, solidarity and pushing yourself.
The Association of Francophone Football Clubs will hold selection trials in early 2021 for over 2,000 girls and boys aged 10 and 11 from all backgrounds at the football fields of Decathlon stores. The Mbo Mpenza Challenge project will educate the children about combating racism and provide high-quality coaching focused on integrating every child. All children will be able to take part in these trials thanks to support from children's institutions, vulnerable children's coaches and carers of disabled or refugee children.
The 120 children selected will take part in a big one-day tournament involving small individual challenges and a final.
The Mbo Mpenza Challenge seeks to educate children at an early age about discrimination and use football to instil the fundamental values of respect, team spirit, fair play and pushing yourself. The challenges are designed to foster team spirit by removing difference-related barriers.
Training sessions for over 2,000 girls and boys aged 10 and 11 from all backgrounds
Small challenges at Decathlon football fields
Trials for a one-day tournament
Tournament activities: orientation for the children, training by qualified coaches, formation of twelve teams of ten children who have never met before, football challenges, a final in which the winning team will be selected based on criteria including fair play and pushing beyond limits
Positive experiences will boost the confidence and self-esteem of the children
Excellent support will encourage the children to practise sport
Difference-related barriers will be removed allowing children from all backgrounds to mix
2,000 children will directly benefit from the project and over 5,000 will benefit indirectly through 500 amateur clubs
At least 10% of the beneficiaries will be girls
A large number of disadvantaged children will benefit from the project and the club registration fees of the most disadvantaged will be paid for