Location and general information
Categories

Access to Sport -

Conflict victims -

Employability -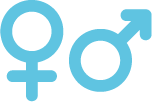 Gender Equality -

Infrastructure and equipment -

Personal development
AFDP Global and UEFA started the Zaatari Kick for Hope project in 2012 to help Syrian refugees displaced by the conflict in Syria, particularly children in the refugee camp of Zaatari, by providing football activities, training courses, infrastructure support and life skills programmes. The UEFA Foundation for Children continued to provide financial and infrastructure support from 2015 and extended the support to Azraq camp. The Zaatari and Azraq projects were combined in 2021.
AFDP Global provides weekly sporting activities for displaced Syrian boys and girls, ensuring a fun and safe environment for training and competitive activities, including football, judo, Zumba, and table tennis. The project continues to support the Syrian coaching and management team established at the Zaatari and Azraq refugee camps. Sport is used to raise awareness of social issues and impart the life skills necessary in that context. Continuous training for skills development is also provided. The youngsters are supervised by appropriate role models.
Engaging Syrian children and teenagers
Provide football and other sports activities in an appropriate, safe and supervised environment, allowing children to enjoy their childhood. In addition to playing and spending time together, the youngsters will learn football skills and the fundamental values of sport, such as respect, fair play, team spirit and solidarity. They will also be educated on specific social issues.
Training Syrian football coaches and referees
Provide training for Syrian refugees on how to run football coaching sessions, equipping them with the skills to manage a league and run football clubs, with specific classes on refereeing.
Integrating a life skills curriculum
Teach coaches how to apply the values of sport to facilitate children's personal development and raise their awareness of certain social issues, paying particular attention to conflict resolution, early marriage, birth control and the importance of schooling, health, hygiene and well-being.
Maintaining established football clubs and league
Support administrators and coaches, ensuring that they have the ability to maintain the football clubs and league set up by the project in previous years.
Infrastructure and training materials

In cooperation with AFDP Global, the UEFA foundation has contributed to the construction of a sports centre. Known as the House of Sport, it is a place for social activities and a safe environment where youngsters can have fun and make friends, especially the ones who are interested in football.

Since the start of the project, more than 20,000 footballs, 20,000 T-shirts, caps and backpacks, 5,000 pairs of shoes and 1,000 training kits (cones, plates, bibs, stopwatches, whistles, etc.) have been distributed for sports activities.
1,000 snacks and 2,000 bottles of water are distributed at each tournament.
The coaches have also been fully
The two main pitches used for tournaments have been upgraded to artificial turf and are fully equipped for football matches.
Eleven containers of various supplies (sportswear, balls, ) have been provided by the UEFA foundation.

Football pitch

Pursuing the aim of providing a safe environment for the beneficiaries of the project, the UEFA foundation, in cooperation with AFDP Global and the Jordanian Football Association, contributed to the conversion to artificial turf of a full-size football pitch (in 2017) and a small pitch for girls (in 2018), with the financial support of LAY'S in addition to a small pitch in Azraq Camp.

Figures (2021)

Some 305 adult refugees – including 102 women and 203 men – have already benefited from the coaching education financed by the Twenty-seven of these coaches are currently working for the project and the others for other non-governmental organisations in the camp.
Experts appointed by the UEFA foundation and AFDP Global have already run workshops on refereeing, trauma recovery, sport as a tool for social cohesion, early marriage and conflict resolution. Some 54 referees have been trained, 21 of whom are women.
Around 5,600 children and young people – boys and girls – take part in the weekly sports activities and monthly football tournaments supervised by qualified male and female educators. This peaked at 7,137 young Syrians in October 2019 – 4,947 boys and 2,190 girls

aged between 8 and 20. Numbers were expected to increase in the summer of 2020, but due to the COVID19, AFDP Global ceased all activities for children due to a government enforced lockdown in the camps. Activities were resumed in September 2021

Monthly football tournaments are organised in the camps for the under-13, under-15 and under-20 age groups. An average of 1,000 children and young people aged 8 to 20, including 300 girls, take part in the monthly The highest number of participants was 1,580 in March 2019.
Monthly events are organised for under-8s, with an average of 100 children taking part.
Men's teams can use the field for two hours per
Apart from football, other sports and activities are organised. Some 340 boys regularly do judo (under-13 and under-15), over 180 boys and girls take part in table tennis activities (under-13 and under-15), and 300 girls take Zumba classes.
Coaching and football activities to be organised for a total of 2,800 boys and 1,800 girls between the ages of 8 and 20.
Monthly football tournaments to be organised in the camp, with an average of 1,000 participants aged 8 to 20, including 300 girls.
More than 18 men's teams to be provided with the facilities to play football daily and tournaments to be organised for
Other daily sports and other activities to be organised, providing the beneficiaries with a greater diversity of activities, including judo, table tennis and Zumba.
A team of 22 male and 22 female staff to be They will use sport, and football in particular, as a tool for social cohesion and conflict resolution, and will be responsible for managing teams for the different age groups.
External events to be organised, boosting social impact through awareness and increased friendship-building opportunities.