Location and general information
Categories

Access to Sport -

Conflict victims -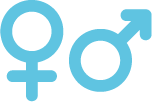 Gender Equality -

Personal development
The poorest city in Israel, Jerusalem is a microcosm of the Israeli-Palestinian conflict, with hardly any positive contact between the two populations. Arab children in Jerusalem desperately need improved formal and informal education, including leisure time and proper facilities. Most Jewish children taking part in the programme also come from poor neighbourhoods. Hapoel Katamon Jerusalem FC (HKJFC) shows the marginalised Jewish and Arab children from the east and west of the city a different reality that radiates potency, professionalism, optimism, joy and hope.
The Neighbourhoods League consists of football teams in schools across Jerusalem. HKJFC strongly emphases the inclusion of all children from all backgrounds and the creation of equal opportunity for all. Any school wishing to enrol its boys' team in the Neighbourhoods League is required to set up a girls' team as well.
Bring children from different religions, nationalities and backgrounds together.
in order to break down walls and stigmas.
Use football to promote values such as tolerance, anti-violence, anti-racism and female empowerment.
Give children from underprivileged backgrounds a better education and high-quality sports activities.
Promote women's football in Jerusalem.
Learning centres in schools: The Neighbourhood League holds learning sessions each week before practice. The learning centre staff and volunteers help the children with their studies. The centre also provides social activities so the children can learn to work better as a group, become friends and overcome problems that occur during practice.
Football training: Two football practices for children aged 9–14 are held each week during the school year. Here the children can play organised football, learn skills, improve their fitness and develop their social skills. There are no try-outs: all children are welcome to take part.
Tournaments: All the girls' teams and all the boys' teams take part in monthly tournaments in mixed teams, bringing children together from a variety of backgrounds, cultures, and religions. Games are played simultaneously and have no referees – it is up to the players to solve their arguments and differences by themselves.
750 children, 30 coaches, 20 volunteers and 10 tutors trained in conflict mitigation and management.
Creation of a 'bubble' of non-conflict that will radiate out to the community at large.
Enabling young people to take part in a positive and meaningful activity, regardless of their ability to pay.
Increased dialogue through football and education.
Girls in Jerusalem empowered to play football.