Location and general information
Categories

Access to Sport -

Children with disabilities -

Employability -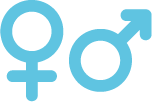 Gender Equality -

Healthy lifestyle
Young people in Lesotho face many severe and overlapping health challenges that negatively impact their well-being and prospects, including:
The world's second highest prevalence of HIV and a lack of access to HIV testing and counselling.
High levels of gender-based violence.
A lack of access to sanitation facilities and poor standards of hygiene, contributing to the spread of preventable diseases such as TB.
An accelerating COVID-19 infection rate.
Drug and alcohol abuse.
Extremely high levels of poverty and food insecurity.
An urgent need for mental health support, exacerbated by the COVID-19 pandemic.
A reduction in vital resources due to climate change.
The young people engaged in the programme come from a range of underprivileged and vulnerable backgrounds, including:
Children living on the street.
HIV-positive youth.
Orphans.
Teenage mothers.
Children living in poverty.
At-risk children and vulnerable girls.
Children engaged in child labour.
The project focuses on improving the health and long-term prospects of Lesotho's youth, with an enhanced emphasis on gender equality and reducing gender-based violence. It tackles issues such as HIV prevention, hygiene, nutrition and urgent COVID-19 health education, as well as facilitating referrals to specialist healthcare providers. The project also develops key life skills, empowering participants to protect the health of people and the planet. Participants are also encouraged to take part in other Kick4Life activities such as employability programmes and training and employment opportunities within its hospitality social enterprises.
The expanded project also aims to reduce the health impact of climate change, with new sessions on water conservation, biodiversity and preventing land degradation. A Youth Climate Action Group will be set up to drive climate action by young people across Lesotho.
The project aims to increase the health-related knowledge of 5,000 young people through a football-based curriculum in order to improve their physical and mental health, well-being and nutrition and reduce their vulnerability to HIV and COVID‑19. The project's outcomes are aligned with Sustainable Development Goals 3 (good health and well-being), 5 (gender equality), and 13 (climate action).
Delivery of an 18-session football-based curriculum to 5,000 young people, in 200 intakes of 25 participants, with an even gender balance
Creation of four new climate education sessions and a Youth Climate Action Group
Development of a COVID-19 adaptation plan for alternative delivery if regular programming is interrupted
Two training courses for 20 coaches, including updated COVID-19 safeguarding
500 referrals to health and protection services
Monitoring and evaluation including 125 pre- and post-tests and eight focus groups
5,000 young people will have:
Increased health-related knowledge, including on HIV prevention and sexual health, hygiene and sanitation and nutrition
Improved attitudes to gender equality
Improved access to healthcare, including HIV testing and mental health services
Better understanding of climate change and motivation to take climate action
Greater confidence in maintaining their health and achieving their potential