Location and general information
Categories

Access to Sport -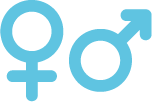 Gender Equality -

Healthy lifestyle -

Personal development
This project contributes to overcoming ethnic segregation among ten ethnically divided communities in Bosnia and Herzegovina. The country is characterised by its divided schools, symbolised in particular by the phenomenon of two schools, segregated by ethnicity, under one roof. This unique form of apartheid emerges from distrust and fear fuelled by irresponsible nationalist politicians.
This project aims to empower young people to act as role models and young leaders in their communities. It will contribute to reducing the risk of recurring conflict and violence by promoting peaceful coexistence, trust, respect for diversity and cross-cultural dialogue amongst project beneficiaries. They will learn how to:
Make decisions based on the cross-cultural context
Use conflict mediation skills
Compromise and find solutions
Respect gender equality
Enjoy healthy competition on the pitch
We work in ethnically divided communities and primary schools to promote gender equality, personal development and communication among young people from different ethnic groups in Bosnia and Herzegovina. Football has the power to unite youth from different ethnic groups and is a common language understood by all children in Bosnia and Herzegovina, and here it will be used as a peacebuilding and youth empowerment tool.
Project activities:
Sign MoUs with primary schools in ten communities
Donate sports equipment to primary schools
Transfer knowledge among peers using the football3 methodology
Form football3 teams
Establish the Genesis Football for Peace Community League (GFPCL)
Organise football3 matches within the GFPCL
Organise GFPCL camps within various communities