Location and general information
Categories

Access to Sport -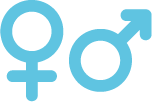 Gender Equality -

Personal development
Despite being one of the most resource rich countries in the world, the Democratic Republic of the Congo faces challenges related to poverty, education and access to resources. Kalebuka, where Malaika operates, has one of the lowest literacy rates in the country. The lack of education and opportunity needs to be addressed in order for the community to thrive. Malaika works with community members to provide education, access to sports and sports for social development. Malaika's programmes equip the young people of Kalebuka to become the future leaders of their communities. Youth who are educated, confident, and respected will become adults who change their community, their country and the world.
By providing access to formal education, sports and health programmes, Malaika is helping to change a community in the DRC. The Kalebuka Football for Hope Centre provides young people with free access to literacy, IT, English, health and sports. The Sports for Development programme addresses topics such as conflict management, COVID-19, HIV/AIDS and communicable disease prevention, leadership skills, reproductive health and children's rights.
Develop leadership and life skills in Kalebuka's youth to enable them to access their potential and empower themselves and their community.
Improve the young people's physical and mental health by providing health education and encouraging them to prioritise themselves and their health.
Improve public health by disseminating health information and disease prevention tools and distributing hygiene supplies.
Improve overall life outcomes.
Foster community cohesion and respect.
Progress gender equality.
Implementing games and outreach sessions through sports for social development.
Hosting workshops on children's rights, gender equality, conflict and violence prevention, hygiene and health.
Holding daily classes for out-of-school youth in literacy, English, IT and mathematics.
Hosting tournaments to raise awareness across communities.
Hiring and managing coaching staff.
Training staff in health outreach and social development techniques.
Repairing and maintaining football pitches and community centre facilities.
More peer leaders and coaches (up from 12 to 17) via leadership training programmes.
More young people (up from 65 to 80) attending health-based sports sessions, giving them a safe space to discuss health topics.
More young people (up from 90 to 115) attending life outcome training sessions designed to positively change youth mentality in regard to conflict resolution, drug and alcohol use and domestic violence.