Location and general information
Categories

Access to Sport -

Conflict victims -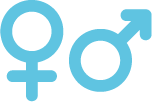 Gender Equality -

Personal development
Mama Alice works with refugee children from Venezuela and Peruvian children growing up in extreme poverty.
There is little support or understanding among the Peruvian population for Venezuelan refugee children. Most Venezuelan children in Peru live in extreme poverty, which causes them a great deal of stress, which is then exacerbated by the discrimination they experience.
At Mama Alice, a professional and highly experienced multidisciplinary team guides both Venezuelan and Peruvian children towards a positive self-image and better social skills. All children participating in Mama Alice activities come from homes experiencing poverty, often accompanied by domestic violence, alcoholism, sexual abuse, poor hygiene and malnutrition. These problems have a major impact on educational performance and general well-being. When a child is never told that they are wanted and loved, the effect is devastating. Not only do they have poor self-esteem, but they also lack confidence in a better future. For some this leads to serious emotional or behavioural problems.
Mama Alice trainers and teachers are trained to recognise problems and refer children to social workers, nurses or psychologists. They see that their approach has a positive impact: children become happier, more confident and have better social skills. They also achieve better school results, make friends more easily and increase their problem-solving skills.
Mama Alice organises football camps for children living in extreme poverty and who are often from families with high levels of domestic violence, whether physical, psychological or sexual. Each camp is for 30 participants, divided into 3 groups of 10 (due to COVID-19 restrictions).
During the football camp, the children will not only improve their football skills, but they will also learn many new personal skills that should lead to significant personal growth.
A participation certificate and a photo book are given to the children at the end of the camp to ensure that they have lasting and proud memories. They may also share them via social media and with their friends and family.
Overall objectives:
Peruvian and Venezuelan children develop more understanding and friendship.
They learn about nature and sustainability.
They learn about Peru's history and culture.
They learn more about healthy food.
They have fun.
They have an unforgettable experience.
Specific objectives:
90% of all participants show improved football skills.
80% have improved self-esteem.
90% show improved social skills.
Football training : All trainers are trained in the Total Soccer Method by Igor Hameleers, the founder of several football schools in the Netherlands. Children take part in daily training, games and relaxation, which are adjusted depending on their level and motivation.
Creative activities: The Mama Alice teachers all have over ten years of experience in offering creative activities, especially for target groups with a negative self-image and no strong social skills. Through creativity and art, children also learn to express their feelings.
Wari cultural visit: Wari is an archaeological site in Ayacucho. The excavations show how the Waris (a people before the Incas) lived. Yasser, an archaeologist, guide and history teacher, tells interesting stories at the children's level.
Quinua cultural visit: The last struggle for independence in all of Latin America was fought on the pampas of Quinua. The children visit an independence monument and a small museum at the site.
Psychosocial workshop: Mama Alice has been working with Peruvian children since 2005 and has developed a method that works well specifically for this target group. Interactive and playful workshops using this method create a safe environment in which children can express their feelings, gain a more positive self-image, understand themselves and others better, work together better and become stronger.
Health workshop: Activities are aimed at better personal hygiene, in order to prevent a number of diseases that are common in Ayacucho. Since 2020, prevention of COVID-19 has been added.
Musical games: Music therapist Frederique organises games to connect and relax the children and help those who cannot express their feelings easily.
Football match: At the end of each day a small 5 v 5 football match is played within the subgroups of 10 on small football pitches. On the last day, Saturday, there are three big matches between the different subgroups.
Presentation of the participation certificate: Every child receives a participation certificate and a printed photo book containing 20 photos of the camp, giving them wonderful memories of perhaps the best week of their lives so far.
90% of all participants show improved football skills:
90% know most rules.
90% have a understandings of the game during a match.
80% are able to receive a ball, pass it on and shoot at the goal.
80% have improved self-esteem:
90% have more confidence in themselves, others and the future.
90% are able to ask for help when they need it.
90% are able to participate in all the different activities.
80% are able to form their own opinions.
90% of participants show improved social skills:
80% are more able to express their feelings.
90% have learned to push their own boundaries.
90% have learned to work and play together and to make friends.
90% have increased their understanding of other cultures and backgrounds.
90% have better personal hygiene.