Location and general information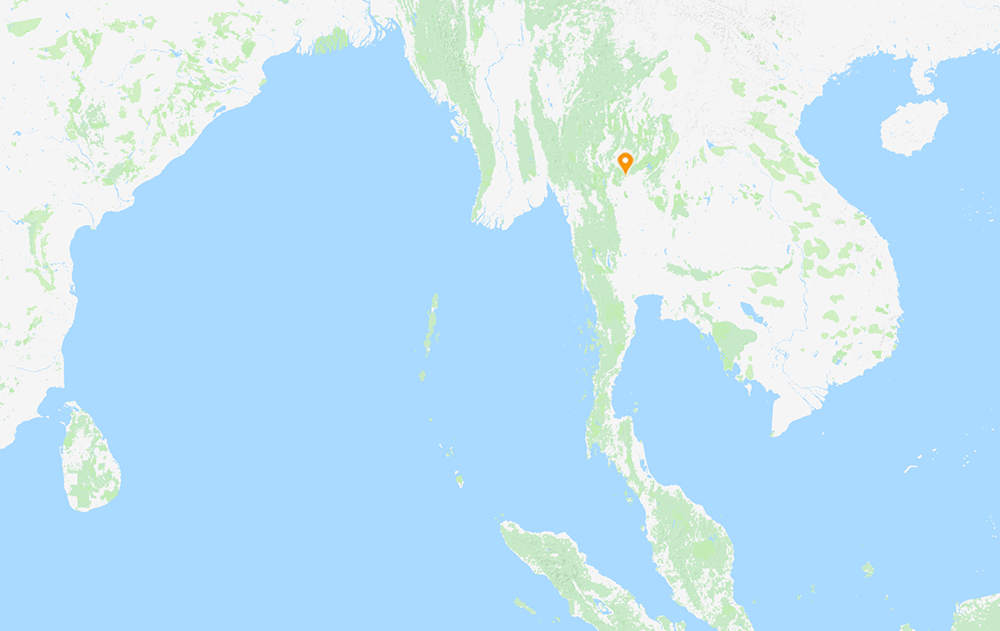 Ongoing
Context
Approximately 330,000 migrant children currently live in Thailand, many in construction-site camps. As their parents have come to Thailand to work, these children live in precarious temporary shelters with limited access to education, health and safety services. They are exposed to various forms of abuse, violence and neglect. None of them have the opportunity to escape from the slums and socialise with others, so they are forced to stay and play in unsafe surroundings with little stimulation or interaction with others. Their vulnerable situation means that they are at risk of being deprived of their basic rights. Moreover, the limited opportunities for socialisation and play mean that these children have no opportunity to 'just be kids'.
Project content
The Baan Dek Foundation believes that football is a necessary component of childhood development, a fertile ground for learning essential skills such as teamwork, self-esteem, confidence, good sportsmanship and discipline. Football4Good encourages positive peer relationships among children from different ethnic backgrounds through coaching, physical activity, the provision of quality sports equipment and training the foundation's staff in sports development. It supplements the foundation's other programmes aimed at improving childhood development.
Currently, the Baan Dek Foundation operates in construction-site community camps and other urban slums around the Chiang Mai area, helping around 1,000 children a year to access basic services, including non-formal education sessions and after-school study, and providing individual tailored support for families and children in need.
Adding the football dimension to its existing programmes will reinforce the necessary component of holistic childhood development. In addition to integrating football sessions in the community and during children's school holidays, the foundation aims to inspire children to pursue sport and create awareness of the benefits of sport for development, by inviting local professional footballers to come and present their career at a local public school.
Football is a crucial multipurpose tool for social workers, and can positively influence children in need of support at a very fundamental level. The Football4Good programme will help to connect with marginalised communities through regular football sessions, as well as providing adequate sports equipment for targeted vulnerable communities. Children and teenagers will develop motor skills, improve their exercise habits, have the chance to socialise with their peers and build new social relationships within communities where violence is a daily occurrence between various ethnic groups. Furthermore, football teaches these children to become team players, to integrate into a diverse group and socialise and to practice good sportsmanship. All of these benefits, in addition to providing a fun activity for the children, makes football and sports education in general a primary focus for the foundation's community programmes.
Objectives
The Football4Good programme delivers sports education through community football sessions and during school holidays, to:
Empower children and enhance their psychological well-being
Increase self-esteem and resilience
Contribute to the benefits of physical exercise for children
Allow children to engage with their communities and others through teamwork and sportsmanship
Provide a necessary supplement to the Baan Dek Foundation's programmes focusing on access to basic services.
Expected results
Number of football sessions held throughout Smile Holidays (stimulating activities organised by the Baan Dek Foundation for children during their school holidays) and in communities: 70 in one year
Number of children attending Smile Holidays and community Football4Good sessions: 250 in one year
Total attendance expected in Smile Holidays and community football sessions: 3,500+
Number of girls attending Smile Holidays and in community football sessions: 75 girls 7–15 years old
Number of communities using Football4Good materials and facilities: 5
Partners