Location and general information
Categories

Access to Sport -

Conflict victims -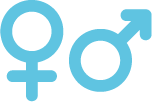 Gender Equality -

Personal development -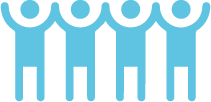 Strengthening partnerships
Bosnia and Herzegovina is one of Europe's poorest countries that is still facing unresolved post-conflict tensions and the negative consequences of the ruthless war of the 1990s that affect young people and ethnic groups in Bosnia.
Prevent conflict and promote long-lasting peace
Improve relationships between different national groups
Challenge stereotypes and social roles
Promote more active female participation in all football-related activities
The Football Friends – Together is OK! 2.0.23 project will extend the age range from players aged up to 14 to those aged up to 18. It will also incorporate the towns of Čajniče and Ustikolina from the same region as the existing project towns of Foča and Goražde.
The project will continue to adopt a football3 approach with teams of mixed genders and ethnicities from the four municipalities. Teams will be assembled using the Viber messaging app.