Location and general information
Categories

Access to Sport -

Children with disabilities -

Conflict victims -

Employability -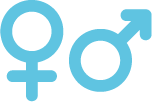 Gender Equality -

Infrastructure and equipment -

Personal development
The Football Foundation, a subsidiary of the Grootbos Foundation, operates in the rural towns of Hawston, Zwelihle, Hermanus, Stanford, Gansbaai, and Elim in the Overberg region two hours from Cape Town. Here vulnerable children and their families live in underserved townships and overcrowded informal settlements in inadequate shack housing without electricity, digital access, running water or inside toilets. Families move here hoping to find work, but are faced with socio-economic problems such as poverty, high levels of school drop-out, gangs, marine poaching, drugs, alcohol abuse and gender-based violence. With an unemployment rate of over 50%, exacerbated by the COVID-19 pandemic, young people face a bleak future. Schools are struggling to serve these communities and children have little hope of breaking out of the cycle of poverty.
The Football Foundation programme aims to give these children role models, hope, healthy lifestyles and promising opportunities so that they can pursue the same dreams as more affluent children.
The Football Foundation programme uses community development sports programmes to give vulnerable children not just access to sport, but also to education, life skills, health and nutrition, life opportunities, gender equality, employability and conservation awareness, which paves the way to a better future and more dignified life.
8,461 vulnerable children attend free, daily, multisports coaching at community sites and schools. This gives them a safe place where they benefit from daily meals, role models in the form of their coaches, and digital access and learning support, which are vital during school closures due to the pandemic. The children receive education in female empowerment, conservation, nutrition, HIV and AIDS, employability, entrepreneurship and racial integration.
The programme aims to uplift vulnerable children (aged 6 months to 18 years) through sports coaching, education and life skills to help them become thriving young adults. With a focus on the Sustainable Development Goals, in particular conservation, the programme is committed to conserving and restoring the natural biodiversity of the local Cape Floral Kingdom.
Coaching in football, hockey, cross-country running, netball, track and field, canoeing, women's rugby and water safety.
Motor skills sports at early childhood development centres and a special needs centre.
An HIV/AIDS programme in schools.
Afterschool programmes: female empowerment programme; Earth Rangers conservation programme; Food 4 Sport nutrition programme; and employability and entrepreneurship programme.
Learning support and free data.
A minimum of 8,461 beneficiaries aged 6–18 years (49% female) of the sports programmes.
A minimum of 200 beneficiaries aged 0–6 years (50% female) of the motor skills programmes.
A minimum of 15 beneficiaries with special needs (aged 8–16 years) of the motor skills programmes.
40 beneficiaries of the female empowerment programme.
90 beneficiaries of the Earth Rangers programme.
120 beneficiaries of the Food 4 Sport programme.
120 beneficiaries of the employability and entrepreneurship programme.
A minimum of 8,461 beneficiaries of the daily meals scheme.
100 beneficiaries of access to education support.