Location and general information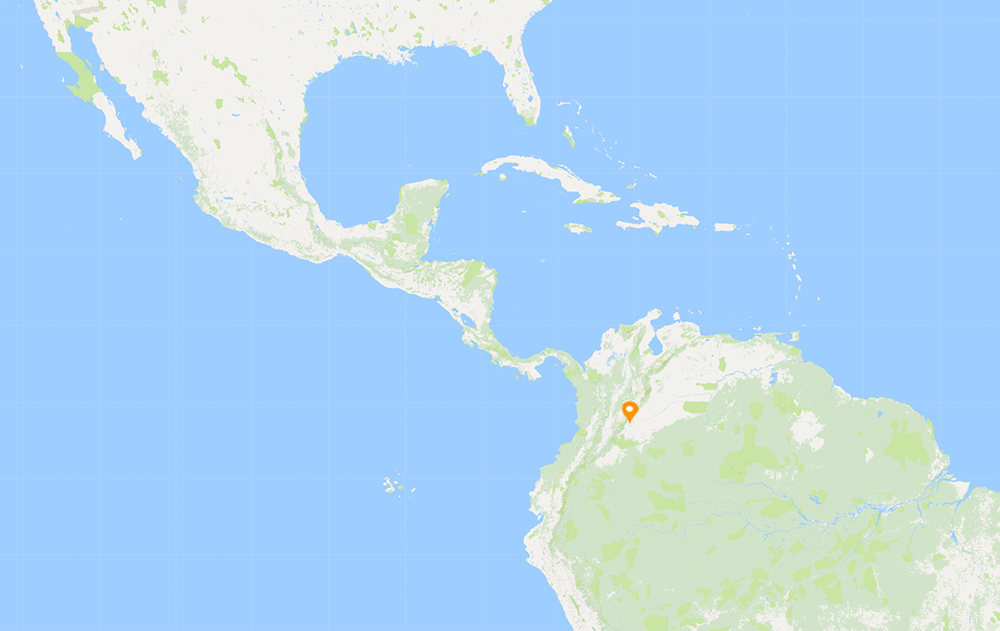 Closed
Categories

Access to Sport
Context
George Monbiot, British writer and political activist, once stated that "a community not built around children is no community at all. A place that functions socially is one in which they are drawn to play outdoors".
Ciudadela Sucre is a community located in the hills to the south of Soacha in Bogota's metropolitan area. Its population of more than 63,500 has seen major growth over the past few years, especially during the 1990s, with 48 families on average arriving every day, displaced by the violence and lack of opportunities in other regions of Colombia. As a result of this rapid expansion, the local population suffers from limited access to education, a lack of public services and, ultimately, a shortage of safe spaces for local children and teenagers to play in. Without these spaces, they resort to playing in rubbish dumps or between cars in busy streets.
Project content
Football for Growth is a joint project launched by the Tiempo de Juego Foundation and Love.fútbol, two non-profit organisations that focus on fundamentally different, but complementary social missions in the sport for development sector.
Tiempo de Juego uses football to promote values and formal education in several cities in Colombia, providing a range of programmes and activities aimed at enhancing participants' personal and professional development. Love.fútbol partners with communities to plan, create, manage and ultimately redefine safe and accessible football pitches wherever children have nowhere to play.
The programme will last 17 months and activities will be divided between two axes:
Free time activities: a wide range of sports and cultural activities for the positive use of free time will be coordinated by Tiempo de Juego on the new pitch, reinforcing the connection between local schools, children, teenagers and families. Tiempo de Juego expects to attract 600 participants aged 5–20 years old to these regular activities.
Leadership school: Using the Football3 methodology, Tiempo de Juego aims to foster a positive change in the community through capacity-building for 14 youth leaders and monitors. Training sessions will be held weekly and each month there will be a focus on a different life skill. Recreational exercises will be combined with field trips and workshops, ensuring that the youngsters understand from experience what each skill entails and the implications it can have in their lives. Ultimately, the leaders and monitors from the leadership school are responsible for coordinating the leisure activities among the wider community, strengthening their leadership skills while replicating the knowledge acquired in the school.
Objectives
Objective: Promote active and positive lifestyles among youngsters in the metropolitan area of Bogota by providing access to sport
Specific objective 1.Build the first open, safe and inclusive sport venue in Ciudadela Sucre
Specific objective 2. Promote the development of life skills among children and teenagers in Ciudadela Sucre by means of leisure activities
Venue: the project will involve different groups in the community – local government, parents, NGOs, teachers, sports, cultural and religious groups, local businesses and other youth advocates – to develop the first open, safe and inclusive sports venue in Ciudadela Sucre: a 75 x 45m synthetic turf football pitch.
Engagement: the partners will conduct an asset-mapping study to identify the leaders, talents and local know-how that exist in the community, then bring them together in a planning committee.
Construction: the partners will provide materials, technical and safety conditions, while local volunteers will be involved in building. On average, a community-driven project requires 2,000 hours of volunteer work.
Post-project phase: Love.fútbol will facilitate the transition from the planning committee to a far-reaching neighbours network that will maintain the facility.The ultimate goal for this space is that participants should be able to maintain both the physical facility and its ethos by means of a shared sense of ownership, responsibility and leadership.
Expected results
Construction of a 75 x 45m synthetic turf football pitch (from March to May 2018).
Inauguration day with a football festival (May 2018).
Creation of neighbours network for maintenance and planning activities.
Regular facilities for 600 participants aged between 5 and 20 years old.
Tiempo de Juego programming development of sports activities and training of 14 community leaders (June 2018 – May 2019).
Partners