Location and general information
Categories

Access to Sport -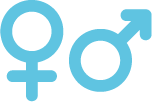 Gender Equality -

Personal development
Girls in India face a number of significant challenges including discrimination, exclusion and inequalities in education, health care and access to sport. According to UNICEF over 20% of girls aged 15-19 experience physical violence. The COVID-19 pandemic has exacerbated these issues for girls. Sport is a powerful vehicle to promote inclusion and meaningful participation from both genders. There is, however, limited knowledge among instructors around gender equality and safeguarding practices.
Promote girls' participation in football to alter stereotypes and social roles
Provide education, motivating the children to continue to study
Protect the children's rights and integrate them into society
Empower young people from disadvantaged communities to use football as a tool for progress
As future community leaders, children and youth are critical to building stronger healthier communities and nations. This program aims to change the attitudes and perceptions among over 10,000 children and young people in India to ensure gender equality and reduce violence against girls. Along with the direct beneficiaries our programmes have shown that these children become advocates and leaders in their families and communities, promoting broader social change. This program will also deliver training and coaching to over 1,000 youth instructors and develop enduring support structures to ensure that football is accessible and safely delivered now and for generations to come.