Location and general information
Categories

Access to Sport -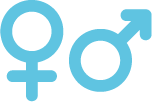 Gender Equality -

Infrastructure and equipment -

Personal development
For many years, Mali has been shaken by economic and political instability that has left most of its population out of work and struggling to survive. Despite these difficult circumstances, the Unis Vers le Sport school has been able to function normally since it was founded with UNESCO's support in Sala, 30km from Bamako, in 2008.
Most of the region's inhabitants make their living from agriculture or diving for sand from the bed of the river Niger. As many families cannot afford to send their children to school, they often have to work in the fields or the river.
This year, the school aims to take in more children to give them an eduction and better future prospects. The project will build a new classroom, with space for 50 pupils, and recruit two extra primary-level teachers.
Increase the school's capacity.
Improve the conditions and the quality of the education.
The Unis Vers le Sport school is accredited by the Mali ministry of education and applies the national curriculum.
The school is mixed and every day after classes, the pupils do a variety of sporting activities, under the supervision of the teachers, to improve their physical and mental well-being and help them to thrive.
Once they have finished school, the children can go on to learn a trade in the partner training centre in Bamako.
50 more girls and boys in school.
2 extra teachers.
Better teaching conditions.